03 March, 2021, Dubai, United Arab Emirates: PurpleCube, one of the region's first fully integrated secure, scalable and cost-effective analytics as a service data platform (AaaS), fuelled by artificial intelligence and machine learning, recently announced the launch of its very own Partner Program. The state-of-the-art program will offer businesses a world-class ecosystem of technology, incentives and support to help them stand out in today's competitive Data & Analytics industry. This news came shortly after the official commercial launch of PurpleCube's highly anticipated end-to-end AaaS platform, available now to companies worldwide, which was also succeeded with a recent partnership with one of the region's leading decision analytics companies, Qarar.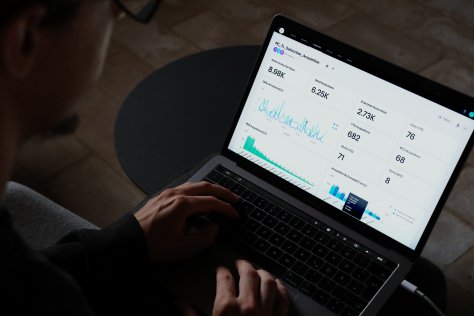 The PurpleCube Partner Program
The PurpleCube Partner Program is aimed at delivering multiple benefits, including sales and technical enablement certification tracks for channel partners; and exceptional profit and growth opportunities in key markets supported by a comprehensive partner team of partner sales managers, sales engineers and expert marketing professionals.
Qarar Partnership
One of PurpleCube's latest partnerships is with Qarar, the region's leading decision analytics company, specialising in consultancy, data analytics and software technology to develop customer management and automation solutions individually, tailored to suit the needs of each business. Qarar offers the added opportunity to harness credit bureau data-driven solutions for different businesses' needs.
Commenting on the most recent partnership between PurpleCube and Qarar, Zaid Kamhawi, CEO of Qarar, said: "At Qarar we passionately believe that organisations can extract increasing value from their existing ever-growing digital data assets. PurpleCube brings to our customers 'all-in-one' data management and analytics capabilities available under a single platform which delivers immediate value across various industries".
"Qarar's consultative approach is to help customers unlock potential in their data by helping them build sustainable and scalable information management processes, coupled with all of the tools that enable widespread and intuitive accessibility. Becoming a PurpleCube partner will allow us to better support our customers by helping them discover the immense business value that is very often locked away from those who can benefit from it the most," he added.
"Our platform brings the power of data management and advanced analysis to non-technical users in a way that is as easy as finding information on Google, and PurpleCube's artificial intelligence engine generates insights on questions that the end-user may not even have thought about", commented Raheel Khan, VP for Sales, Strategy, and Partnerships at Edgematics. "By combining PurpleCube's one-of-a-kind technology with Qarar's matured Consulting practices, we will help organisations realise value more quickly from their investments in their data assets. We are excited to leverage Qarar's expertise to help our joint customers in the region across various vertical industries transform how they utilise data", he added.
The PurpleCube Solution
PurpleCube provides an end-to-end AaaS solution allowing companies to go from Data Discovery to Actionable Analytics in a matter of minutes. PurpleCube achieves this through three key pillars in the Data Analytics journey: Prepare, Analyse and Predict. The platform enables data engineers to connect their data from more than 150+ supported data sources to PurpleCube's secure Cloud Data Warehouse, and allows them to prepare, cleanse and transform their data for onboarding through its intuitive PurpleCube Studio module for data integration. PurpleCube offers the option of pre-built data templates and pre-modeled BI and AI dashboards across multiple industries. Once the data is connected, Business Analysts can build interactive visual dashboards and reports through the PurpleCube Analytics module, leveraging Search and AI-Driven analytics to find answers instantly using Google-like natural language search. The built-in AI and machine learning engine also analyses data behind the scenes identifying metrics, and through its Smart Insights and Suggestions feature. For more mature organisations, PurpleCube also provides the PurpleCube Data Science module for data scientists, an AI/ML environment for building and training AI models using R/Python for predictive analysis and forecasting.