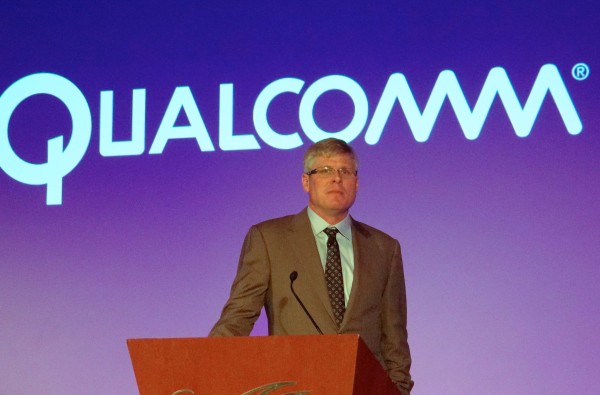 According to recent reports Qualcomm will layoff about 15 percent of its workforce and may separate its chip and patent businesses as part of major realignment within the company.
The move aims to cut the company's annual costs by about $1.4 billion. Qualcomm will cut back its investments in new product areas and focus those efforts on data centres, small cells and the Internet of Things.
The mobile technology juggernaut is also shaking up its board of directors as part of an agreement with investment company Jana Partners. Jana, which owns a chunk of Qualcomm's stock, has pressured the company to spin off its chip division from its patent licensing business.
The realignment was announced as the tech company reported its profit fell by nearly half in the April-to-June quarter on revenue that declined by 14 percent from a year earlier.
"The changes we are announcing today are designed to enable us to right-size our cost structure and reposition Qualcomm for improved financial and operating performance," Steve Mollenkopf, CEO, Qualcomm, said in a statement.
The company had 31,300 employees at the end of its last fiscal year, so the layoffs would amount to about 4,700 workers.
Qualcomm is currently reviewing alternatives to its corporate structure with outside advisors. It expects to finish the review by the end of this year. On a conference call, Mollenkopf wouldn't comment on why the company might break up its two main business or keep them together.
"I think it's time to take a fresh look," he said. "There's no foregone conclusion either way here."
The company plans to invest more in applying its smartphone technologies to adjacent markets including networking, mobile computing, Internet of Things and automotive, Mollenkopf said.
Qualcomm plans to cut $1.1 billion from its annual costs of $7.3 billion. The cuts will include closing offices and shifting more operations to lower cost locations. It also intends to cut share-based compensation by $300 million per year.
Mark McLaughlin, CEO and Chairman, Palo Alto Networks and Tony Vinciquerra, Senior Advisor to Texas Pacific Group and former CEO, Fox Networks Group, have joined Qualcomm's board as part of the deal with Jana. Vinciquerra once worked at Motorola, where he was involved in the breakup of the company into handset and enterprise businesses. Together with Jana, Qualcomm will be appointing another board member soon.
Originally published on IDG News Service (San Francisco Bureau). Reprinted with permission from IDG.net. Story copyright 2020 International Data Group. All rights reserved.