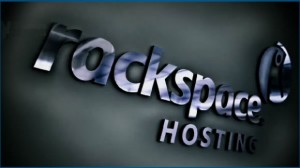 Rackspace has announced that it will launch its open source infrastructure-as-a-service platform, OpenStack, in mid-August in the UK, where it has said 'expects to steal customers' from market incumbent Amazon Web Services (AWS).
The public cloud offering will include servers and databases, but also files object storage with a content delivery network, cloud sites, platform-as-a-service (PaaS) for .NET and PHP, load balancers and monitoring.
Nigel Beighton, vice president of technology at Rackspace, told Computerworld UK that although this is will be the first public cloud launched using the open source technology, other big vendors are soon to follow, which will give users the ability to spread applications across a number of clouds.
"This is a big deal for the market because users will be able to play with many open stack clouds – there will be no lock-in," said Beighton.
"Although we are the first, not far behind us are the likes of HP, IBM and Intel all planning to launch. People will no longer need to have all their eggs in one basket."
He added: "I'd love to think that those other vendors are a long way from launching, but the reality is that it won't be long before they implement it. Customers will be able to use the same tools, the same APIs and the same knowledge across multiple clouds."
OpenStack will launch on the 1 August in the US, and will go live in the UK on the 15 August as part of a global rollout.
Rackspace announced earlier this year that it had a number of early access customers trialling the public cloud.
Beighton was confident that Rackspace could not only compete in the market, but that it would actively steal customers away from public cloud giant, Amazon Web Services.
"I do expect to steal customers away from Amazon, because I think that some of the functionality in OpenStack is better than what AWS has. Also, in reality I don't think people will move over one little widget – major cloud users don't want to put everything in one cloud, so what you will see is an awful lot of people that are on Amazon starting to try stuff in OpenStack," he said.
"Cloud is such an emerging and growing market, especially in the UK where we are about 18 months behind the US in terms of adoption, that I think we will grow just as much as Amazon will."
Commenting on the announcement, Bob Tarzey, analyst and director at Quocirca, said that OpenStack is rapidly becoming one of the main standards for companies looking to create hybrid clouds.
He said: "For the growth in the use of public cloud platforms to continue, standards need to be established. This will enable businesses to make use of shared infrastructure for some of the most powerful use cases for public cloud.
"For this to happen organisations need to be able to build internal cloud platforms that are compatible with those of cloud platform providers. OpenStack looks to be rapidly becoming one of the main standards for provisioning such capabilities and creating hybrid clouds as more and more organisations take it up, attracted by it being open source."