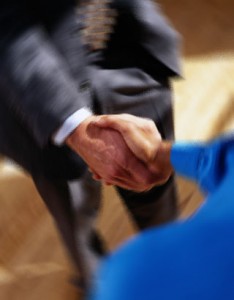 Red Hat announced yesterday that it is acquiring Gluster, which makes open-source software that clusters commodity SATA drives and NAS systems into massively scalable pools of storage, in a cash deal valued at about $136 million.
Gluster is also a contributor to the OpenStack cloud project and Red Hat is promising this involvement will continue. Indeed, Red Hat isaid its support of OpenStack will grow even beyond Gluster to the next release of Fedora.
This is the first acquisition Red Hat has made in 2011 and the deal is expected to close pretty much immediately, in October.
Gluster, which was founded in 2005, has its R&D and engineering facility in Bangalore, India, while its leadership team resides in California. The company's flagship technology is GlusterFS, which allows an enterprise to cluster large numbers of commodity storage and compute resources into a centrally accessible and managed and storage pool. It names Pandora, Box.net and Samsung among its customers.
"100 terabytes [of unstructured data] is peanuts today. One terabyte has become a very common use case for Gluster. We used to think petabytes was big. Nowadays a few petabytes is not a big deal," Gluster's founder AB Periasamy said.
Gluster's sweet spot is in managing unstructured data and in this regard it competes with open-source project Hadoop, which has the backing of big players Google and Yahoo and has also grown in popularity in recent years, the company said. Gluster differs from Hadoop in that it has no central meta data server but is fully distributed, the company added. Applications can access the data as regular files and folders (POSIX compatible).
Red Hat is looking to Gluster to gain entry into a new market for it, storage. Research said unstructured data storage is a $4 billion market, and will grow 44 times larger by 2020, according to Brian Stevens, vice president of engineering for Red Hat.
Gluster has always been based on Linux and "is already optimized to Red Hat Linux systems running on x86 systems," Stevens said, which makes it a natural fit to acquire. "In minutes, customers can install a Gluster-based service and start a scale-out pool."
Software-based storage is particularly important for companies using public clouds because for clouds, storage "has to be software. You're not going to run a hardware solution on top of Amazon's cloud," added Stevens, adding that Gluster "is not a replacement for something IT is doing," but will support new cloud-based services that IT wants to roll out.
On the other hand, Gluster postions itself as 50% cheaper than legacy hardware-based storage systems, according to him. So clearly Red Hat is looking at Gluster to compete with the likes of EMC and Hitachi.
"Gluster changed the storage market the way Linux changed the operating system market," Charlie Peter, Red Hat's CFO, said. However, he also said that he doesn't expect Red Hat to turn a profit on subscriptions of Gluster through the rest of this fiscal year and perhaps not next year either. As a private company, Gluster's current profitability isn't known.

Interestingly, just two months ago Gluster made a big contribution to OpenStack, an open source cloud platform that competes with Red Hat's own cloud initiatives. A few weeks earlier, Red Hat made waves in the open source community when one of its executives threw punches at OpenStack's community while announcing the company's own cloud management software, Aeolus, for use with Red Hat's Deltacloud.
At that time, Red Hat's GM of cloud computing, Scott Crenshaw, was quoted as saying, "There's the OpenStack project that has a lot of people signing up, but when you talk to the people, the vast majority is the press release; a lot of people are keeping their options open."
Fast forward to July when Gluster contributed its Connector for OpenStack. It links GlusterFS to the OpenStack hypervisor, enabling OpenStack features such as live migration of VMs, instant boot of VMs, and movement of VMs between clouds on a GlusterFS environment. Important stuff.
When Gluster announced its connector, community manager John Mark Walker had a different take on OpenStack's progress and importance. He said, "The Gluster Connector for OpenStack is a triumph of community. Watching OpenStack grow as quickly as it has, changing the industry as it has, is breathtaking to watch. To be able to participate in that community and move it that much more forward is a privilege that we don't take for granted."
This is not to say that Red Hat is spending $136 million just to quash Gluster's OpenStack contribution. In fact, it could mark the entry of collaboration between Red Hat and OpenStack, which is generally still considered to be Rackspace's baby, based on technology created and contributed by NASA.
Red Hat said, "Red Hat is going to continue the involvement with OpenStack around the Gluster technologies. Fedora is also actively packaging OpenStack in Fedora 16." The community-supported Fedora distro is widely regarded as the cutting-edge, experimental version of Red Hat Linux where new technologies are adopted before being integrated into the long-term stable RHEL versions.
Speaking of long-term stable versions, Gluster's Periasamy said the company's products are supported by RHEL 5 and 6, and a beta of a version that supports 6.1 is due out shortly.
Periasamy perhaps summed up this acquisition best: "Gluster started off with a goal to be the Red Hat of storage. Now, we are the storage of Red Hat."