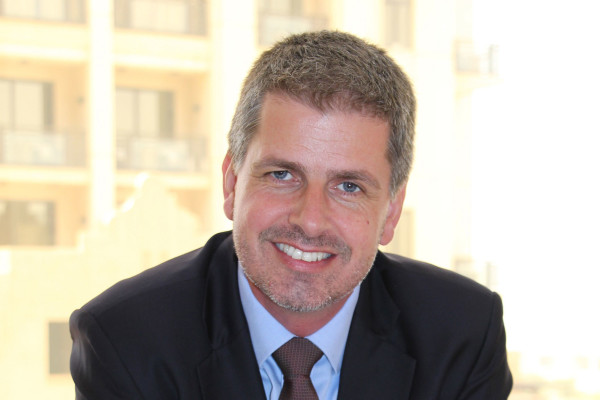 Red Hat will demonstrate how the company's open source technologies are helping accelerate business transformation by enabling all these trends during its participation at GITEX.
The vendor invites trade visitors and media the chance to speak with Lee Miles, General Manager, Middle East and Africa, at Red Hat and other senior company executives, to learn more about the technologies it will be showcasing at the show.
Hybrid cloud remains a focal point for Red Hat at GITEX. Hybrid clouds deliver strategic advantages to the business by redirecting resources from lights-on to innovation. They enable faster business service development and deployment and help organizations respond more quickly to opportunities and threats. Hybrid clouds reduce risk by allowing ongoing compliance and runtime management. For this, interoperability is key and this means taking a hybrid approach to managing a cloud, as enabled by open source software, open standards, open application programming interfaces (APIs), and other aspects of openness. Red Hat's entire cloud portfolio is built around this open hybrid cloud management approach.
The company will highlight the cornerstones of its Infrastructure-as-a-Service (IaaS) solutions portfolio, including Red Hat OpenStack Platform, Red Hat CloudForms, and Red Hat Ceph Storage. For organisations looking to efficiently develop, deploy and run applications in hybrid cloud environments, Red Hat will flaunt its container and application development portfolio consisting of Red Hat OpenShift Container Portfolio, Red Hat JBoss Developer Studio, and Red Hat JBoss Enterprise Application Platform.
Another key focus at GITEX will be on training, certifications and academies. Red Hat executives are keen to spread awareness about Red Hat Academy, an open source education programme that provides turnkey curriculum materials for educational programmes in high schools and institutions of higher education worldwide.
According to the company, Red Hat Training helps students master Red Hat technologies with the company's lab-intensive, real-world training.
Visit them at Hall 6, Stand CLD-28.