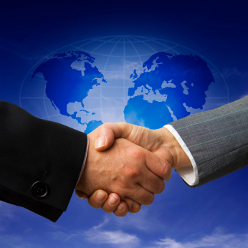 Redknee, a provider of business-critical billing and charging software and solutions for communications service providers, has entered into a global partnership with Tech Mahindra , a systems integrator and business transformation consulting organisation focused on the communications industry, to jointly deliver software and services to the communications service providers market, the companies said.
Redknee and Tech Mahindra announced the partnership at the Microsoft Worldwide Partner Conference 2011.
Larry Goldman, head of telecoms software research at Analysys Mason, commented, "Communications service providers increasingly value fully integrated software solutions. This agreement provides a broad range of integrated billing, charging, customer care and OSS capabilities that deliver improved time to market and reduced cost."
Jim Dietrich, MD, worldwide telecommunications at Microsoft commented,"We are excited by this announcement by Redknee and Tech Mahindra.  As a matter of practice, we actively encourage Microsoft partners to collaborate to ensure the strongest depth of expertise and breadth of solutions are delivered to our customers. The reputation and capabilities of Redknee and Tech Mahindra in the Telecommunications industry make this agreement a shining example of how our partner ecosystem enables synergies and creates mutual value for our partners and our customers."
As part of the this announcement, Tech Mahindra will integrate Redknee's Turnkey Converged Billing and Customer Care solution, which is based on Microsoft Dynamics CRM 2011, Microsoft SQL Server 2008 R2, and Microsoft Windows Server 2008 R2, into its existing portfolio of OSS/BSS solutions. By pre-integrating Redknee's solutions into its offering, Tech Mahindra can deliver extended BSS capabilities with a faster deployment speed for service providers, the company said.
According to the companies, the partnership will also immediately widen the scope of business opportunities that Redknee can address among service providers, through the additional range of services delivered through Tech Mahindra.
Lucas Skoczkowski, CEO of Redknee commented, "We are very excited to partner with Tech Mahindra, one of the premier global telecom system integrators, to deliver our next generation converged billing platform to more customers around the world.  We see a growing opportunity to address requirements for real-time monetization solutions for wireless, multi-service and cloud service providers across the world and we feel that our partner strategy is critical to fulfilling this opportunity."
Pritam Parvatkar, director, Global Alliances, Tech Mahindra, said, "We are delighted to be partnering with Redknee. The combination of Tech Mahindra's niche domain expertise in the telecommunications industry and Redknee's acclaimed reputation of superior software quality will certainly bring value to the partnership and the end customers. This partnership assures to deliver benefits for both the entities through a wider scope of business opportunities and greater depth of solutions delivered for service providers globally."