Riverbed have appointed Dave Donatelli as their new CEO following the acquisition of the company by Vector Capital.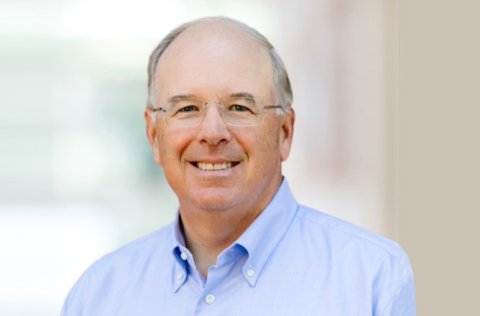 Vector Capital, a leading private equity firm specializing in transformational investments in established technology businesses, announced the successful completion of its acquisition of Riverbed Technology, a leading IT solutions provider that delivers secure, seamless digital experiences and accelerates enterprise performance to global organizations.
In connection with the close of the transaction, Dave Donatelli has been named Chief Executive Officer, effective immediately. Dan Smoot, who previously served as CEO, will continue to support the Company on a transitional basis.
Mr. Donatelli previously served as the Executive Vice President of the Cloud Business Group at Oracle Corporation.
Earlier, Mr. Donatelli served as Executive Vice President of the Enterprise Group at Hewlett-Packard leading the $30 billion division and overseeing storage, server, networking, and converged infrastructure solutions.
He began his career at EMC Corporation, serving in multiple leadership roles, most recently as President of the EMC Storage Division.
He most recently served as the lead independent director at MarkLogic, a leading data management and data integration solutions provider and Vector Capital portfolio company.
John Theler, who most recently served as the CFO at MarkLogic and earlier as the CFO at Riverbed, is rejoining Riverbed as Chief Financial Officer.
Mr. Theler brings over 25 years of experience as a financial professional for both large public and mid-sized privately owned software, hardware, SaaS and technology-solutions businesses.
Prior to his role at MarkLogic, Mr. Theler was the CFO of Avetta, LLC. He began his career at Ernst & Young, LLP.
"Riverbed is a terrific business with a strong foundation for success. Its industry leading portfolios, Alluvio by Riverbed for Unified Observability and Riverbed Acceleration are market leaders with blue-chip customer bases," said Mr. Donatelli. "Bolstered by a significantly improved capital structure, I look forward to working with Riverbed's team and Vector Capital to enhance our product offerings through innovation and strategic growth investments."
"Dave is a proven leader who brings to Riverbed deep knowledge and experience driving growth at scaled technology businesses," said Andy Fishman, a Managing Director at Vector Capital. "He is a purposeful changemaker with a customer-first approach and is the ideal person to lead the company forward as it pursues continued growth and scale.  We are excited that John Theler, a highly skilled and proven finance executive, will be joining as CFO and welcome him to the team.  We would also like to thank Dan Smoot for his contributions to the company and his support navigating the transition, and wish him the very best in his future endeavors."
Stephen Goodman, a Principal at Vector Capital, added, "We are excited to invest in the next phase of growth at Riverbed and believe the company is well positioned to drive greater penetration of its industry leading products and services. We look forward to working closely with Dave, John and the broader Riverbed team."