Following the successful trials of two-seater automated aerial taxis (AATs), Dubai's Road and Transport Authority (RTA) is now setting its sight on increasing the capacity of the AATs.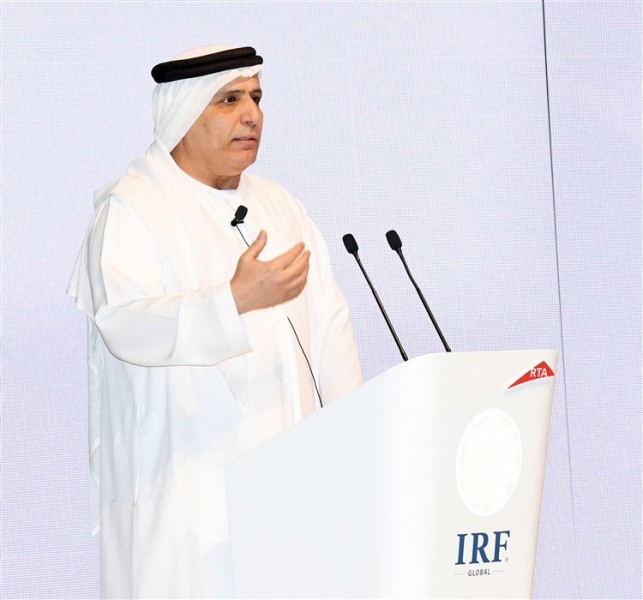 Speaking at the opening session of International Road Federation MENA Congress, H.E. Mattar Al Tayer, Director-General and Chairman of the Board of Executive Directors of RTA, said that trials on pilotless-taxis have been proceeding smoothly and in the next phase, four-seater AATs will also be tested.
"It is not practical to have a two-seater vehicle as a taxi, so in the next phase we will work on testing four-seater AATs, which will be enable larger group of people, including families to use the transport system," said Al Tayer.
In a detailed presentation about the benefits Dubai has accrued in adopting innovative technologies in the transportation sector, he said that Dubai has saved $34 billion (Dh124.7 billion) in fuel and time over the last 10 years through enhancing public transport and road infrastructure.
"Through our continuous investments in developing a sprawling public transport network and road infrastructure we have saved more than the amount we have spent. Dubai's economy has seen savings of $34 billion (Dh124.7 billion) in the last decade with people spending less time in traffic and more people using public transport," said Al Tayer.
Over the past decade, according to Al Tayer, Dubai has spent about Dh90 billion for upgrading the infrastructure and transport network in the emirate, including Dh60 billion on roads.
In addition, the RTA has announced it will soon begin the trial of an autonomous shuttle service in Downtown Dubai to transport passengers between Dubai Mall and an underground parking on Mohammad Bin Rashid Boulevard.
Operating on a dedicated corridor, the trial will see driverless vehicles cross traffic intersections and interact with Dubai's smart traffic lights for the first time.
With segregated pathways for pedestrians, cyclists, regular vehicles as well as the autonomous vehicles, the trial will ensure seamless movement of all modes of transport without impacting each other.
Ushering in a new era of autonomous transportation in Dubai, the 550-metre trial corridor will have three traffic intersections that the 6-7 seater vehicles will cross through.
"As a city, we are leading in the use of artificial intelligence in the transport sector. We already have a driverless metro operating for so many years. We also have a smart traffic light system Scoot, which will be interacting with autonomous vehicles on a trial that we will be conducting on Mohammad Bin Rashid Boulevard," said Hussain Al Banna, Executive Director of Traffic at RTA.
Speaking to media on the sidelines of the IRF MENA Congress, Al Banna said that RTA is working on multiple projects to facilitate Dubai's transformation as one of the smartest city in the world.
"We are introducing a smart system that will see communication between a traffic light and an autonomous vehicle, this system, in the long run, will ease traffic and improve the level of safety on roads," said Al Banna.
He added that smart parking, smart traffic lights and smart crossings are some of the other RTA smart city projects, apart from initiatives that are helping reduce congestion in Dubai.