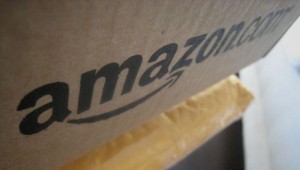 A Russian accused of being behind DDoS attacks carried out on Amazon and other US sites in 2008 has been arrested in Cyprus at the request of US authorities, it has been reported.
Indicted for the attacks in May, 25 year-old Dmitry Olegovich Zubakha is believed to have been involved in two DDoS assaults which occurred on 6 and 9 June 2008 which resulted in several hours of disruption to ordering from the site.
Zubakha and a co-conspirator Sergey Viktorovich Logashov – who used the handle 'Jjoker' – then bragged about the attacks on underground forums. The pair were involved in separate attacks on eBay and Priceline after which Logashov even contacted the latter to offer his services in stopping the attacks.
In October 2009, the police also connected the men to 28,000 stolen credit cards, the indictment said.
"These cyber bandits do serious harm to our businesses and their customers. But the old adage is true: the arm of the law is long," said Jenny A. Durkan of the US Justice Department's Cybercrime and Intellectual Property Enforcement Committee.
"This defendant [Zubakha] could not hide in cyberspace, and I congratulate the international law enforcement agencies who tracked him down and made this arrest."
The US plans to extradite Zubakha from Cyrus to the US to face charges that carry sentences of ten years each plus another two for identity theft.