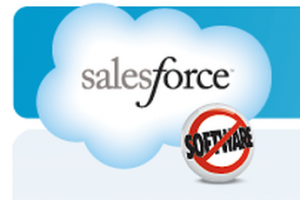 Salesforce.com plans to buy social media monitoring vendor Radian6, whose technology tracks conversations occurring on social sites like Facebook, Twitter and LinkedIn, the company said yesterday.
Radian6's technology gives companies insights into what people are saying about their brands and products, as well as competitors. Its customers include Kodak, PepsiCo and greater than 50% of the Fortune 500.
Salesforce.com will pay roughly US$276 million in cash and $50 million in stock, net of cash acquired. The transaction is expected to close by July 31.
Salesforce.com plans to meld Radian6's capabilities with its own growing array of software for sales and customer service, as well as its Chatter social networking platform. Developers will also be able to use Radian6 technology when building applications on Salesforce.com's Force.com platform, the company said.
While Salesforce.com already has completed integrations with Twitter and Facebook, Radian6's capabilities will give it a much broader reach into the social web. Radian6's products can "track mentions across over 150 million social media sites and sources and returns the results for exploration, understanding and action," according to its website.
"The deal will 'extend the value of all of our offerings'," Salesforce.com CEO Marc Benioff said in a statement.
Rumours had swirled for months that Salesforce.com was planning to buy Radian6, which will be the latest in a string of Salesforce.com purchases that include online meeting and collaboration vendor DimDim and Heroku, maker of a cloud-based platform for building Ruby applications.
Radian6 competes with a number of similar vendors, including Converseon and Alterian. Larger vendors such as IBM, Microsoft and SAS Institute have also gotten into the game.
So-called "listening platform" technologies matured in 2010, according to a Forrester Research report released in December.
For one, "data collection became an arms race," analyst Zach Hofer-Shall and his co-authors wrote. "In the past, many vendors relied heavily on third-party data aggregators, but now, the leading vendors recognise holes in this syndicated coverage and race to build their own crawlers or scrapers."
Data processing has also become more sophisticated, Hofer-Shall wrote. "Many of the vendors in the listening platform space started small, with basic Boolean filtering — creating complex search strings to identify relevant content. But, as the volume of online conversation grows and spam becomes more prevalent, simple filtering fails to pass muster."
Now vendors are using more advanced process to analyse natural language, as well as beginning to focus on multilingual support and better analysis of audience "sentiment" and segmentation, the report adds.
"Salesforce.com chose to buy Radian6 for a number of reasons", Benioff said. "They have the best technology, they also understand the business, and they have the customers," he said. "There's a lot of companies in social media because it's the hottest trend in the world, but this is the company that has monetized it."
"Those factors justify the price Salesforce is paying for Radian6, which will be its largest acquisition to date," he continued. The deal will give Salesforce.com access to a new customer base, namely marketing executives. Right now, Salesforce.com's core customers are in sales and service. However, "this company will span all of our customers' interests," Benioff added. "What's happening on the social web is important to them."