Experts discussed the latest trends in electronic warfare and ways to counter those threats at the Fifth Electronic Warfare Conference at the King Abdulaziz City for Science and Technology (KACST) in Riyadh on Tuesday, according to Arab News.
The two-day conference, jointly organised by the KACST and the Ministry of Defense, was inaugurated by KACST President Prince Dr. Turki bin Saud bin Mohammed Al-Saudi. The inaugural ceremony was attended by the head of the general staff, Gen. Abdul Rahman Al-Bunyan, and other prominent civilian and security officials.
Air Marshal Philip Sturley, a former senior commander in the Royal Air Force, chaired the first session of the event. He said Saudi Arabia has a proud history in electronic warfare and radar technology.
Sturley said that it is important to localise the capabilities and human resources to keep up the pace with the advancements in the field of electronic warfare. In this regard, he added, Saudi Arabia is taking all necessary measures.
Sturley, who has held a wide range of staff posts including joint combined and NATO appointments, said that developing indigenous capabilities with foreign expertise will go a long way in achieving the Kingdom's targets as set in the Vision 2030 plan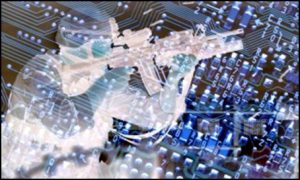 .
The KACST president pointed out that rapid technological advances in protecting military systems, communications and information led to the emergence of extraordinary threats to radar and electronic warfare systems. In this context, he said the conference is being held to enable professionals to learn about the latest developments in this field, says the Arab News report.
Following the inauguration of the conference, Prince Dr. Turki also opened an exhibition to showcase the features and products of electronic warfare. He said that at the exhibition, visitors witnessed the inauguration of the Saudi Defense Electronics Co. (SADEC), which was established in accordance with the agreement signed in 2015 between the Defense and Security Technology (DST), subsidiary of the Saudi Technology Development and Investment Co. (TAQNIA), which is owned by the Public Investment Fund (PIF) and Turkish company Aselsan.