20th December 2021, Dubai, UAE: SecureLink, the Trusted Risk Advisor and subsidiary of StarLink announced partnership with the global cybersecurity leader – ImmuniWeb SA for commercial development and distribution of the ImmuniWeb AI Platform in the MEA region. The Platform has over 18 use cases for cloud, network, mobile and web application security, compliance, and privacy.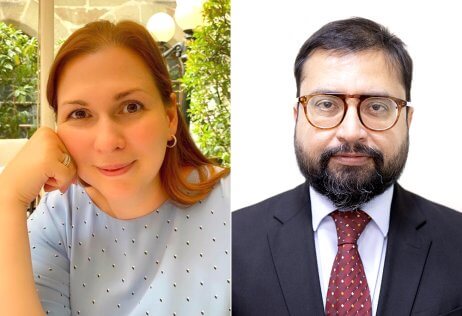 ImmuniWeb AI Platform is a one-stop solution that caters to cybersecurity, IT governance and compliance needs and helps enterprises test, secure and protect their web and mobile applications, API and web services, cloud, and network infrastructure. The Platform also helps to prevent supply chain attacks, reduce data breaches, and maintain compliance requirements. The AI-driven solutions portfolio -ImmuniWeb Discovery, ImmuniWeb On-Demand, ImmuniWeb MobileSuite and ImmuniWeb Continuous are continually developed and improved to stay ahead of the rapidly evolving cyber threat landscape.
Manish Pardeshi, Director, Cybersecurity Practices, SecureLink commented that, "As a Risk Advisor, SecureLink has been bringing in robust cybersecurity technologies to this region to empower enterprises stay ahead of the emerging cybersecurity risks and threats. Onboarding ImmuniWeb fits within this strategy and jointly we will plan and deliver value-add solutions and services for application security testing, uninterrupted monitoring and policy compliance to enable businesses strengthen their IT infrastructure".
Ekaterina Khrustaleva, Chief Operating Officer at ImmuniWeb, says "We are delighted to continue our successful expansion to the MEA region. SecureLink's experience, reputation and ongoing business success in the flourishing region will ensure rapid growth and synergised value-creation for our customers. We are eager to bring our award-winning technology to new clients to enhance their cybersecurity, prevent supply chain attacks and help complying with the complicated landscape of data protection and privacy laws".