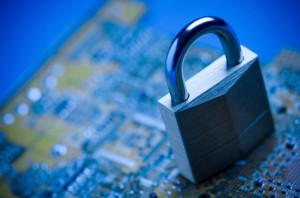 Secureway Network Distributors, a Value Added Distributor of IT Security, optimisation & Virtualisation solutions in the Middle East has announced that it will be promoting its extensive range of IT security solutions at GITEX Technology Week at the Dubai International Exhibition and Convention Centre from October 9 – 13, 2011.
"Our strong presence in the Middle East lies in the basket of leading global brands that we offer to resellers and end users in the region. At GITEX we are confident that our interaction with industry visitors will help with showcasing our world-class resources and making deeper in-roads into the market requirements and trends." said Zafar Shabdiz, MD, Secureway Network Distributors.
According to Secureway, the company lays emphasis on "enablement," not just "delivery" and representatives said that it presents Middle East resellers the ability to respond to the demand for new technologies and enter new, high growth markets such as KSA by providing business planning, pre and post sales support, and marketing, training and professional services.
"As Value Added Distributor we need to be one step ahead, constantly seeking ways to establish new emerging technologies and work on routes to market. GITEX provides the platform for us and our vendors to demonstrate some of our vendor partners' latest technologies which are becoming an integral part of the overall growth plans for these companies in the Middle East," Shabdiz added.
According to the company, senior management and product specialists will join vendor partners and technical experts to provide demonstrations of new products to both existing and new clients at the event. Capitalising on the well targeted visitors, Secureway has lined up crucial meetings to discuss business opportunities and will work towards signing new channel partner, the company said.
On WAN virtualisation and optimisation front, in a world with more SAAS and clouds, the network becomes much more critical and demand on bandwidth continues to grow and in such a scenario adding more raw capacity is expensive, in particular in Middle East and not always sufficient to guarantee the quality of service, the company said. Technologies like F5 Networks WAN optimisation and virtualisation, which aggregate multiple types of IP Networks into a coherent service, remain in high demand, Secureway representatives added.
On IPV6 front, although most modern networking equipment is IPv6 compliant, potential problem areas like security and application compatibility are still difficult to quantify. Secureway offers a portfolio of leading IPV6 management product, presales services comprising of consulting, health-checks and on-site engineering services as training, deployment and post-installation support.
On the security front, since "Webifying" applications are the new approach to application deployment, Secureway's focus is to address threats toward Webification. Traditional network security approaches do not work with today's cloud and Webified applications. Secureway is seeing an increased level of interest in the Middle East for application layer solutions and are moving towards that direction.
On the client security side,with security breaches becoming more common, whitelisting is getting more attention and in Secureway's opinion, is possibly one of the most effective forms of protections against Zero-day attacks. The company said that it foresees great interest in proaction form of defence for dynamic endpoints and that it would be demonstrating these solutions at GITEX 2011.
"GITEX Technology Week hasalways been extremely helpful in growth and generating positive visibility as well as enabling important one-on-one interaction with existing customers and channel partners. We expect to achieve the same success this year too." said Luciana Kaddoumi, marketing manager, Secureway Network Distributors.