ServiceNow (NYSE: NOW), the leading digital workflow company making the world work better for everyone, today announced expanded generative AI capabilities, case summarisation and text-to-code, to drive speed, productivity, and value for customers.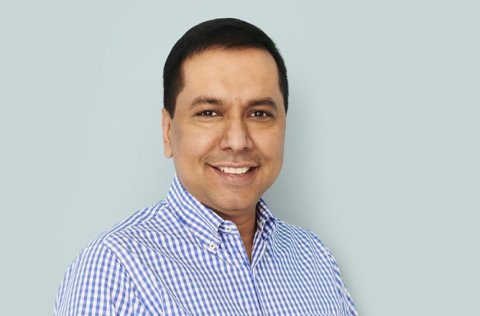 Powered by proprietary ServiceNow large language models (LLMs), both capabilities are purpose-built for the ServiceNow platform and are designed to alleviate repetitive work and significantly improve productivity.
ServiceNow also announced today its approach to commercialisation with new premium SKU offerings across IT Service Management (ITSM), Customer Service Management (CSM), and HR Service Delivery (HRSD), which will be available this September with the Now Platform Vancouver release.
Case summarisation and text-to-code join ServiceNow's growing Now Assist family of generative AI features being infused into the ServiceNow platform across all workflow offerings.
ServiceNow has already seen significant productivity improvements for customers using early access versions of its previously announced generative AI capabilities, including Generative AI Controller, which allows organisations to connect ServiceNow instances to Microsoft Azure OpenAI Service and OpenAI API LLMs; Now Assist for Search, which provides natural language responses based on a customer's own knowledge base; and Now Assist for Virtual Agent, which maximises productivity by eliminating time spent searching for information.
"Generative AI's potential to radically change the way we work is indisputable—harnessing that potential to make a meaningful business impact is the real opportunity," said CJ Desai, president and chief operating officer at ServiceNow. "We're incredibly excited about our new case summarisation and text-to-code capabilities, as well as our new supercharged SKUs coming in September, which will integrate generative AI into the fabric of our platform. Our strong traction in generative AI will help unlock productivity across the enterprise by enabling exceptional experiences and enhanced outcomes for our customers."
A report from research firm Valoir showed that, if used properly, AI can reduce the amount of time it takes an employee to do their work by up to 40%[1]. Case summarisation and text-to-code can help organizations realize near-immediate productivity gains, simplifying processes and allowing employees to focus on solving problems quickly and easily.
Both case summarisation and text-to-code are powered by ServiceNow proprietary LLMs, developed specifically to comprehend the Now Platform, workflows, automation use cases, processes, and more.
The text-to-code Now LLM was purpose-built on a specialised version of the 15 billion parameter StarCoder LLM, which was developed through the ServiceNow co-led, open BigCode initiative and trained and tuned using NVIDIA accelerated computing, including NVIDIA DGX Cloud. StarCoder sets the standard for high-performing, transparent, and responsible generative AI.
Case summarisation also allows customers to use third-party LLMs from Microsoft Azure OpenAI Service and OpenAI API LLMs.
Case summarisation minimizes manual work to boost productivity and accelerate customer outcomes
Case summarisation uses generative AI to read and distill case information across IT, HR, and customer service cases, including customer or incident details, previous touchpoints, actions taken by involved parties, and the eventual resolution, to create case summary notes in seconds.
Simplifying this "mandated-but-manual" process can allow for quicker hand-offs between internal teams, help increase productivity, and create more streamlined resolutions for customers and employees alike. Additionally, by simplifying these manual processes, employees can focus on more complex assignments and projects.
Text-to-code accelerates pro- and low-code development with generative AI
Developers often face repetitive and time-consuming work, creating the same code for routine commands. With text-to-code from ServiceNow, developers can write plain, natural language text descriptions of the type of code they want; generative AI within the Now Platform will convert the text into high-quality code suggestions, and in some cases complete code, which is shared in-line to review, edit, and implement.
Text-to-code helps ensure every corner of the enterprise can create seamless coding experiences that can deliver fast development and increased productivity.
Introducing new premium SKU offerings
Hyperautomation technologies including process mining, low-code, AI, and machine learning have been engineered into ServiceNow products for some time, leading to record second quarter 2023 growth for the ITSM Pro and CSM Pro offerings.
With promising results from our early pilots with customers and ServiceNow's initial use of its own generative AI capabilities, ServiceNow will introduce new premium SKU offerings across ITSM, CSM, and HRSD, beginning in September with the Vancouver platform release.
Integrating generative AI into the Now Platform to drive value from a single source
The Now Platform automates workflows across an entire enterprise by connecting disparate departments, systems, and silos and automating processes to increase productivity and enable seamless work experiences.
Now Assist is ServiceNow's generative AI experience—purpose-built within the ServiceNow platform—designed to enable intelligent automation and accelerate productivity by simplifying repetitive tasks, increasing agility, and transforming the user experience.