His Highness Sheikh Hamdan bin Mohammed bin Rashid Al Maktoum, Crown Prince of Dubai has launched the 12th cycle of the Young Entrepreneur Competition (YEC) on Souq.com, the largest e-commerce portal in the Arab world.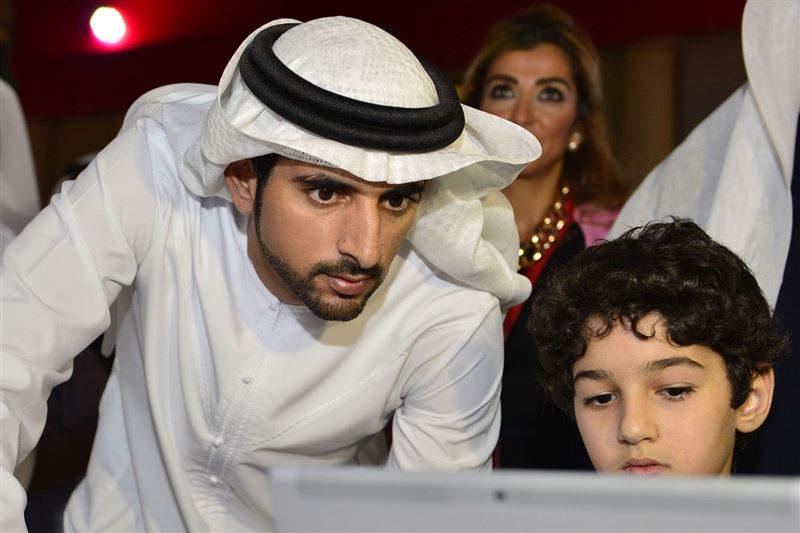 YEC has had tremendous success since its launch in 2005, attracting more than 4,000 projects, and 11,000 participants. The new electronic platform provided through Souq.com seeks to drive participation further, as participants will gain experience in the e-commerce process and benefit from Souq.com displaying their products on its online store.
HH Sheikh Hamdan said that the UAE was one of the first countries in the region to take an interest in e-commerce, adding that the focus on e-commerce was an extension of the country's heritage as an advanced centre for trade and business and an important link in global trade lines. In addition, it has been part of the efforts to keep pace with the digital transition and create a smart environment that is among the best in the world, like the diverse industry sectors in the emirate.
"Educating young people about e-commerce, its tools and strategies for success, is important to developing the next generation of entrepreneurs," said His Highness. "We are pleased to see such initiatives, which contribute to stimulating a positive spirit of competition and encourage the young to be innovative, thereby grooming entrepreneurs capable of enhancing the SME contribution to economic development. The UAE will always be a role model for development, motivating young people, and preparing and assisting them to benefit from such development."
Abdul Baset Al Janahi, CEO of Dubai SME, said, "Dubai SME launched YEC to promote young talent, support them to be successful entrepreneurs, and develop their projects to be globally competent as well as part of the SME sector, which is a key supporter of economic development in Dubai. Participants in the competition will be given the opportunity to market their projects through an exhibition to be held in March 2018 where they will be introduced to a competitive and stimulating business environment."
Recent studies indicate that the value of the UAE e-commerce sector is expected to reach US$10 billion (AED 36.7 billion) by 2018, and hence, retailers in the region are consolidating their presence online to maintain competitiveness and profitability. Currently, e-commerce in the UAE is valued at US$2.5 billion (AED 9.2 billion) and analysts say that regionally the e-commerce market is witnessing fast growth and significant innovations.