Shell Oman and the German University of Technology in Oman (GUtech) have inked an agreement that will allow a student team from GUtech to participate in the eighth round of Shell Eco Marathon Asia taking place in early 2018.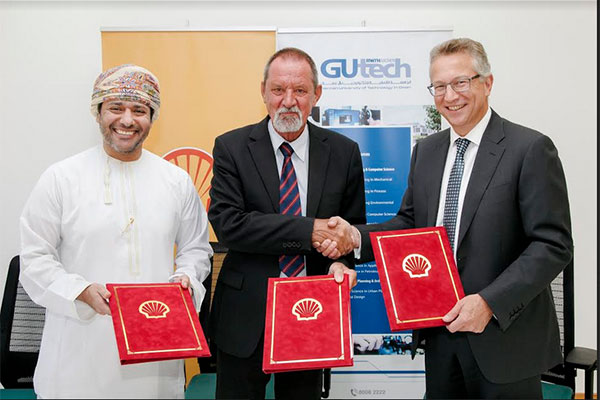 This will be the fourth time for Team Megalodon from GUtech to participate in Shell Eco Marathon with an energy-efficient vehicle in the diesel prototype category. They will be racing alongside students from universities, colleges and technical institutes across 16 other countries from across Asia, Middle East and Africa.
"Shell Eco-marathon is one of the initiatives we support that are focused on the transition in the world's energy system. It provides the students with the opportunity to tackle serious world challenges – such as energy efficiency – in a fun and educational manner. It promotes technical, leadership and teamwork skills, pushes students' boundaries and gets them thinking on their feet to overcome a variety of obstacles creatively," said Muna Al Shukaili, general manager, External Relations.
"We are very excited to see Team Megalodon from GUtech team participate in Shell Eco-marathon for the fourth consecutive. I am especially proud of the diversity this team brings to the competition that ultimately contributes to the success of the team," he added.
"The Shell Eco Marathon provides an immense value for young engineers, who work in a team and manage their entire project in a timely and precise manner. The new GUtech team has already started the planning of the project and the design of the next eco-friendly car. I wish them innovative ideas and a lot of success for the coming months and the competition in March next year," said Professor Dr Michael Modigell, rector of GUtech.
Shell Eco Marathon Asia 2018 will see 24 on-track awards with prize money of $2,000 for winners in both prototype and urban concept categories. In addition, teams will also be competing for five off-track awards in the fields of communications, vehicle design, technical innovation, safety and perseverance and 'Spirit of the Event.'