Smart Dubai and Majid Al Futtaim have signed an agreement to collaborate in areas that will help to enhance the Emirate's data and analytics capabilities.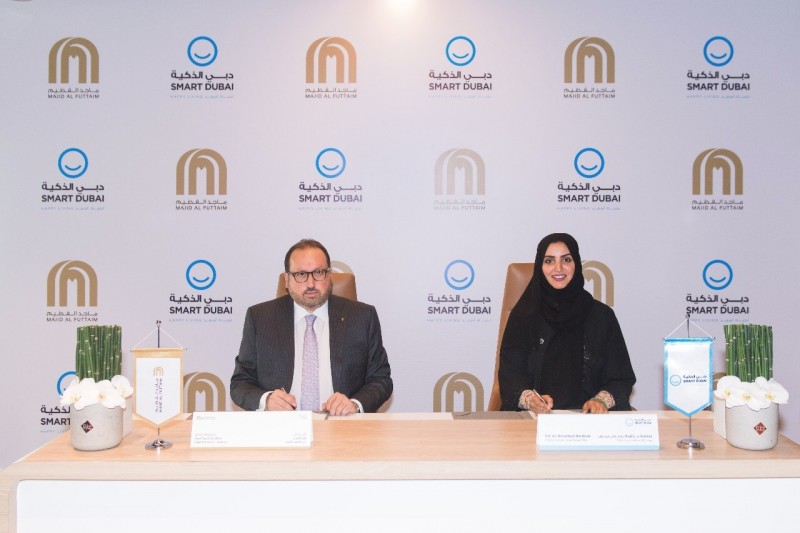 The memorandum of understanding has been developed in line with the government's vision to empower, deliver and promote an efficient, seamless, safe and impactful city experience for residents making Dubai the smartest and happiest city on earth.
As part of the MOU, Majid Al Futtaim will collaborate with Smart Dubai in four critical areas: data enrichment, policy, education, and innovative technology. Both organisations will work together to enhance and improve raw data, while finding ways to make data a more valuable asset.
Smart Dubai and Majid Al Futtaim will develop joint education workshops to ensure increased understanding and capabilities and to identify and apply best practices. The MOU will allow both organisations to explore opportunities in emerging technologies such as Blockchain, artificial intelligence and the Internet of Things. Collaboration will also take place on innovative platforms used to source, collect, analyse and store data.
"As the government body tasked with spearheading Dubai's smart transformation, Smart Dubai has led the efforts to develop an unprecedented smart and connected lifestyle for the city's residents and visitors," said Dr Aisha Bint Butti Bin Bishr, Director-General of the Smart Dubai Office (SDO). "This agreement we are signing today with Majid Al Futtaim provides support for the data sector, which constitutes the backbone of the smart city. It allows us to benefit from Majid Al Futtaim's expertise in data management and analysis across several sectors, which supports Smart Dubai's initiatives and projects to provide a secure and happy life, as well as a bright future, for the Dubai community."
Alain Bejjani, Chief Executive Officer at Majid Al Futtaim – Holding, said, "The world is changing at a rapid pace and our business is undergoing a digital transformation that ensures we are at the forefront of the change and able to deliver greater value to our customers. This transformation is enabled by an infrastructure of data intelligence, innovative partnerships and world-class talent. With this in mind, we are extremely proud to be the first private sector company to sign an MOU with Smart Dubai to advance the Emirate's data and analytics capabilities."
"Through this partnership, we will do our part to contribute to the government's vision of making Dubai one of the smartest cities in the world," added Bejjani.
This MOU follows the recent launch of the Majid Al Futtaim Leadership Institute's School of Analytics and Technology, which was created to help the company enhance its advanced analytical capabilities and, in doing so, revolutionise the experiences it offers to customers.