Adult workers in the UAE who struggle with life skills such as reading or writing are set to receive a helping hand to improve their job prospects, thanks to Smart Labour – a digital learning project and smart services platform, supported by the Expo Live programme.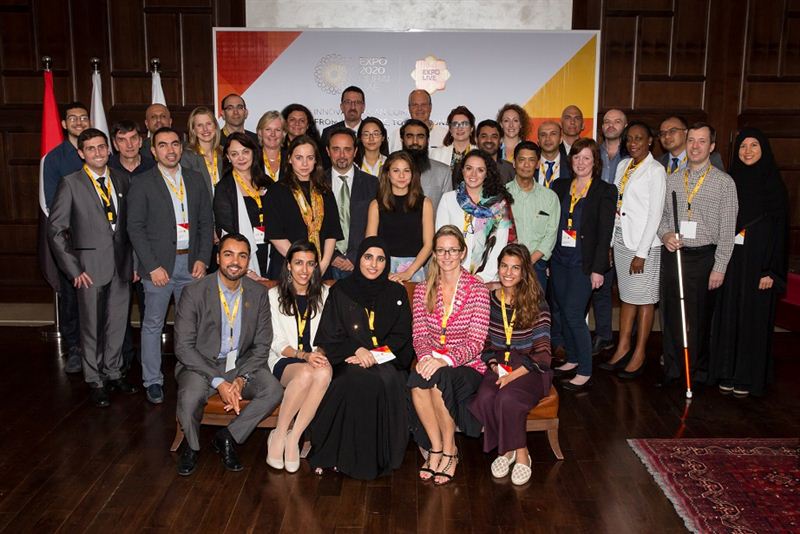 Smart Labour is among three organisations in the UAE that between them are receiving more than AED1 million in funding through Expo Live's Innovation Impact Grants.
Expo Live is an innovation and partnership programme launched by Expo 2020 Dubai to fund, accelerate and promote creative solutions that improve lives while preserving the planet. Through Innovation Impact Grants, the programme awards grants to support the growth of social enterprises, start-ups and grassroots projects around the world.
Expo Live is not disclosing the amount for each project it is supporting, but has said it would grant up to US$100,000 per initiative for the programme.
Smart Labour, which provides voice-enabled content to educate blue-collar workers in their language and provide them with useful smart services to make their lives easier, is among the first to receive funding.
"There are 2.2 million blue collar workers in the UAE and about 16.5 million workers in the Middle East, most of them are not connected to the smart world and are only using technology for entertainment purposes such as talking to their families," said Abu Muadh, founder of Smart Labour. "In life, they face many challenges due to the lack of, and barriers to, education. As a result, they are unable to express themselves well, which has a direct effect on their productivity, happiness and overall contribution to the economy.
"The Smart Labour App is specifically designed for blue-collared workers and labourers. It assists them by teaching them life skills in their own language and provides them opportunities to win vouchers for food, shopping, and telecom rewards to connect to their families for free."
Expo 2020 Dubai's Vice-President of Expo Live, Yousuf Caires, explained, "The past few months have been extremely productive for Expo Live. We launched the first public roll-out of Innovation Impact Grant Programme on 15th January, having initiated the project through a pilot last year.
"People didn't come here to compete, they came to collaborate, to network and build new connections. To Expo Live and Expo 2020 Dubai as a whole, this was a manifestation of our theme 'Connecting minds, Creating the Future' in action," he added.