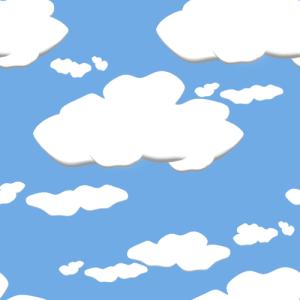 SMBs will deploy cloud services more readily than their larger counterparts, predicted an IBM senior executive at a company event. As a result, IBM is aggressively pursuing this market, namely by helping partners market the company's PaaS (Platform-as-a-Service) to these potential customers, the company said.
"The cloud is taking off in this space faster than with larger enterprises," said Andy Monshaw, GM, IBM global midmarket operations, speaking at an IBM small business summit at the company's New York office. "With the cloud, these clients are looking to grab as much new capability as fast as possible."
Last week, IBM started offering the ability for integrators and other IBM partners to resell IBM's SmartCloud services under their own nameplates. "The move fits into IBM's larger plan to market its services for the midmarket exclusively through partners, who better understand the needs of their individual customers than IBM itself could," Monshaw said.
"The midmarket is very different from the market for large enterprises," Monshaw said. He defined midmarket as organisations with 1,000 employees or fewer. The average annual IT budget is about US$130,000 and the IT staff can number around 15 employees or so. Collectively, these organisations, by IBM's estimates, generate $214 billion a year in IT business.
"Because these smaller organisations have fewer operating costs, and tend to be growing more quickly than their larger counterparts, they see cloud services as a lower-cost alternative, and sometimes the only choice, for expanding their services," Monshaw said. "They also tend not to have large IT staffs who can self-integrate systems, he added.
"In years past, an innovative startup company may have invested in servers; these days this is rarely the case," agreed Mike Grandinetti, MD of venture capital firm Southboro Capital, who also spoke at the gathering. "Instead, they look to cobble together systems using cloud services and freely available open-source software," he added.
"The velocity by which these businesses accelerate is mind-boggling. Companies that may, in the past, have taken three years to get a million users are now getting there in three months," he said.
"Another factor that has helped midsized organisations become more trusting of the cloud is the fact that they have probably already used consumer-based cloud services, such as Amazon's ECC (Elastic Cloud Compute) service," Monshaw said. "Although IBM's cloud service may be more expensive than Amazon's, potential customers may find IBM's services more appealing insofar that they are designed to be more secure and reliable," Monshaw said.
Two years ago, IBM shifted its strategy of serving the midmarket space. No longer would IBM try to sell its services directly. Rather, it started working exclusively with partners.
"Partners know their specific markets far better than IBM could," Monshaw admitted. "Today's smaller businesses tend to address specific niches of some industry, and require domain-specific specialized skillsets to serve. Our clients buy through local trusted business partners, and they buy an application experience. Very rarely will you hear someone say, 'I wanted my application to run on an IBM x86 server only,'" he said.
"IBM's moves to provide cloud computing to smaller businesses is unique, when compared to the cloud strategies of other big system providers such as Hewlett-Packard," said Gary Barnett, an IT analyst from Bathwick Group who attended the summit. "Most of these system providers are not willing to partition off small portions of the cloud, such as a virtual server or two. IBM's prices are pricier than consumer-based services such as Amazon's, and will need to come down some more, but the move is one in the right direction," he said.