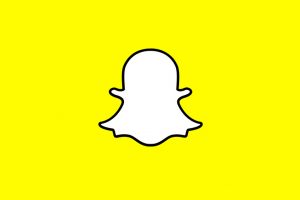 Snapchat could surpass Twitter, Yahoo and AOL in advertising revenue within three years, with the messaging app company forecast to bring in revenues of more than $3bn a year before the end of 2019, The Guardian has reported.
The prediction is based on advertisers targeting the youth audience that the photo app has targeted.
Ampere Analysis research revealed that 51% of video users on Snapchat are aged under 24, compared with Facebook's 23% YouTube's 17%, representing a huge opportunity.
Snap's IPO earlier this month has made 26-year-old co-founder Evan Spiegel the world's youngest billionaire with a $5.5bn fortune, but the company continues to make heavy losses.
Snap raised $3.4bn at its flotation, giving it plenty of cash to continue to build on innovations such as its launch of video-capturing spectacles. But it lost $373m on its day-to-day business in 2015, and that figure spiralled to $515m last year.
One of the most highly publicised issues has been Snap's decision to keep total control of the company's voting rights with its founders and early investors. In its IPO filing the company said it believed it was the first US business to go public with shares that do not grant any voting rights to stock market investors.
Snapchat's $22bn market capitalisation is already double that of Twitter ($11bn), but that number pales into insignificance compared to Facebook ($393bn) and Google ($596bn).
Two-thirds of Snapchat users check the app every day – and the average daily user visits the app 18 times a day, spending an average of 25 to 30 minutes a day sending snaps and watching messages from their friends, celebrities and advertising brands.
This level of engagement from a youth audience has helped fuel a surge in revenues from $58.7m in 2015 to $404m last year and an expected $1bn this year.