Loyica has launched Saphyte 2.0, a digital ecosystem that provides tools and features that streamline sales, marketing, support, and team collaboration efforts for small and medium enterprises. The software, which was upgraded recently, will aid businesses in their quest for growth and recovery during and after the COVID-19 pandemic.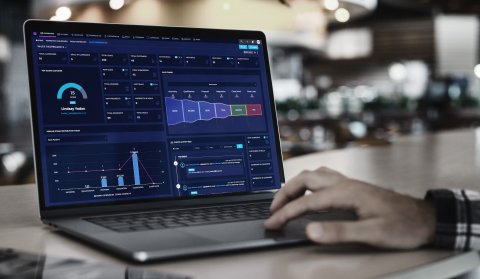 The Saphyte team has been partnering with local establishments, helping them draft their own digital roadmaps for years to come so that their businesses can stay relevant despite ongoing disruptions. The digital ecosystem that Saphyte provides has been observed to enhance businesses' ability to target online customers as well as identify opportunities to drive up sales.
To set them apart from the competition, the team provides free implementation to partner businesses, training them to implement best practices to maximise the use of the software without additional charges.
Industry specialists claim that with the pandemic, businesses are forced to shift and adopt a more responsive business model, one that would allow them to sustain their relationships with potential and existing customers, despite the lack of "physical contact."
They said with software like Saphyte, businesses will find it easier to adapt to the new business environment, one that requires companies to have a more flexible and agile digital infrastructure.
Ram Satidasani, Managing Partner at Vision Consultancy, said Saphyte has helped us improve our data capturing and data security. "In our business, we generate a lot of leads and the manual methods of spreadsheets can't compare to the automated data protection we have now with Saphyte's ecosystem. It is humanly impossible to manually manage the lead generation part of our business but with Saphyte's CRM, the process has now been automated and we have noticed a massive change for the better", he said.
New features:
Saphyte's latest features are its Landing Page Builder, which the company claims is a "new automated lead generation machine" and its drip email marketing tool.
The Landing Page Builder allows users to build their own landing page for their lead generation activities while seamlessly storing customer information into the CRM database. This automates a large part of the lead generation activity of businesses which is gathering essential contact information from potential customers.
The drip email marketing tool, on the other hand, enables users to automate the sending of emails for various purposes such as welcoming new clients, thanking customers for recent purchases, or updating existing customers with new product releases or highlights.
"We've observed a drastic reduction of workload for sales teams in our partner businesses after using Saphyte's Landing Page Builder and drip email marketing tool, where all they had to do was check Saphyte's database for new leads that willingly put in their information after visiting our partners' websites and wait for the software to send the necessary emails to guide their leads in their buyer's journey", says Joshua Yates, Sales Director of Saphyte.
"I think one of the greatest feelings after launching these latest features is seeing how happy our clients were when they first tried them. They reported that the tools removed a large part of their workload and allowed them to concentrate on more important tasks at work", Yates added.
Post-pandemic Middle East:
The Middle East, particularly Dubai, will play a huge role in the region's transition to a digitally- driven economy. Dubai Customs has recently reported that e-commerce sales in Dubai are projected to rise up to US$27 billion (AED100 billion) in 2022. This is largely due to the shift in consumer behavior during the pandemic.
According to studies, a significant increase in digital adoption has been observed in consumers. Businesses that are able to respond to this shift in preference are likely to experience an increase in sales during and after the pandemic. Those that are not will risk being forgotten.
Today, businesses are racing to develop advanced technologies and cutting-edge solutions to respond to new demands in the market. Unfortunately, not everyone can have access to such technologies, which is why companies such as Loyica make it a priority to make their product more accessible to SMEs, providing them a digital ecosystem that will enable them to adjust to the harsh conditions of the market.
"Saphyte continues to offer free implementation and one-on-one consultation to new clients during the pandemic", Yates concluded.