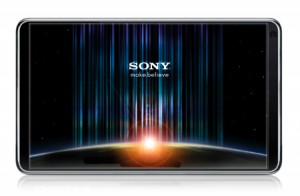 Sony will make its long-awaited entry into the tablet PC market later this year with two models based on the latest version of Google's Android OS, Sony said today.
According to the company the tablets, which carry the development names S1 and S2, will be launched worldwide during fall. The company didn't announce pricing details or specific launch dates, but it did offer some basic specifications and demonstrate prototypes of the two machines at a Tokyo news conference.
The S1 is a slate design and has a 9.4-inch screen.Although at first it does resemble competing tablets, a closer look highlights its wedge shape, making it easier to hold and different from competitor tablets, according to the company. The S2 is a folding device equipped with dual 5.5-inch screens. It has a rounded design and is small enough to fit in the inside pocket of a jacket.
Both tablets will run Android 3.0, the so-called "Honeycomb" version of the OS and can connect to Wi-Fi hotspots and cellular networks. Sony is building support for its Qriocity online audio and video services into both tablets, and users will also be able to browse and buy electronic books.
Sony has built an infrared transmitter into the S1, so it can be used to control gadgets around the house, such as a television or Blu-ray Disc player. It also supports the DLNA (Digital Living Network Alliance) consumer electronics networking standard and can send audio and video content over a Wi-Fi network to be played on other devices. Using this technology, for example, a movie could be purchased on Qriocity and streamed to a DLNA-equipped television (from any manufacturer) through the tablet.
On the S2, the dual screens can be used for gaming. The top screen will show the game and the bottom display will have on-screen controls that can be manipulated with the touchscreen. The tablet will be PlayStation Certified — a new program from Sony Computer Entertainment that extends the PlayStation gaming platform to other devices.