Sony has announced it is bringing back "Aibo," its autonomous entertainment robot, after the company stopped making them in 2006.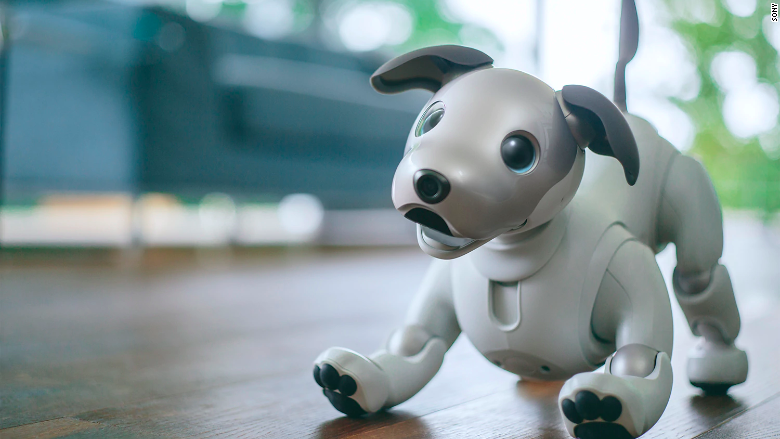 This latest iteration of the beloved robotic companion, (previously AIBO when it was first released in 1999), can develop its own unique personality through everyday interactions as it grows closer and closer to its owners. In a company statement, Sony revealed that with its owners' permission, aibo can collect data from these interactions, then connect to the cloud and access the knowledge accumulated from interactions between different owners and their aibo to become even more clever.
It comes equipped with a powerful computer chip, OLED displays for eyes and the ability to connect to mobile networks. Like its predecessor, the new pet toy responds to voice commands and can bark, sit and wag its tail. It's small enough to be picked up and has rounder edges.
Chief Executive Officer Kazuo Hirai, who has been working on turning the Tokyo-based company around since 2012, has encouraged engineers and marketers to come up with new ideas, from digital aroma dispensers and self-flying drones, to 3D sensors that can see the world.
"Sony's mission, and reason for existence, is to be a company that piques people's curiosity," Hirai said at a press conference in Tokyo. "I'm convinced that a robot that can connect with a family, and give them a joy, is an embodiment of Sony's mission, and therefore asked for the development of aibo a year and a half ago."
Pre-orders for the Japan-only 198,000 yen ($1,740) gadget begin this Wednesday, with shipments starting in January 2018.