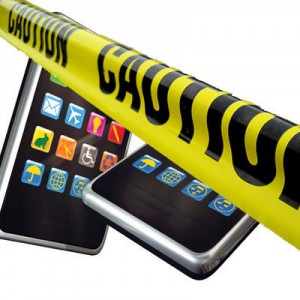 In a survey carried out on the sidelines of GITEX Technology Week 2011, 64% of respondents said they wouldn't be confident that data stored on a mobile device belonging to their organisation would be secure in the event it was lost or stolen.
The survey, carried out by global IT and data security company Sophos, polled 181 IT professionals at the show.
Unsurprisingly, 58% of those polled felt that viruses were still the biggest threat to their corporate network. Of the respondents, 34% rated device theft or loss as the biggest threat.
More surprising perhaps was the fact that 32% of survey respondents said hackers were the biggest threat. Hacking is still a tiny percentage of the overall threat but the perception that it is an issue is most likely due to several high-profile attacks in recent months and the media coverage around this, Sophos said.
The fact that only 16.5% said social media was the biggest threat was a suprise. Given that social media is widely used in the Middle East and is one of the major vectors for cyber criminals, this indicates that there is still a lack of understanding around social media and the threats it can pose to IT security, the company said.
Kamel Heus, MD, MEA, Sophos, said, "To date, encryption has had a low rate of deployment in the Middle East, and there is a lack of regulation around data protection. However, it's no real surprise to us that almost two thirds of those surveyed felt their corporate data would not be secure if a mobile device was lost. Mobile device security was a really hot topic for us at GITEX Technology Week 2011 this year, and in general the topic has quickly risen to the top of security agendas as organisations are beginning to get really concerned about the potential for damage if these devices are lost or stolen."