Dubai, UAE, 22 June, 2021: Sophos, a global leader in next-generation cybersecurity, today announced the winners of its 2021 Middle East and Africa Partner Awards during the virtual Sophos MEA Partner Awards 2021 on June 2, 2021. Sophos recognised the winning partners for their business commitment and success over the last fiscal year.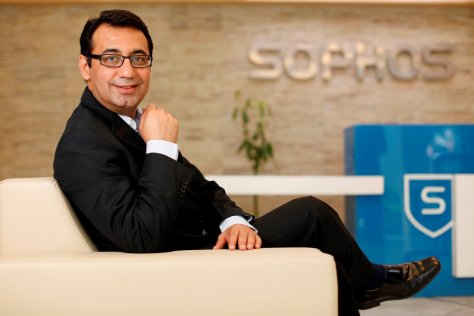 "Partners are an integral part of our business in the Middle East and Africa region. They have significantly contributed to Sophos' mission to protect organisations of all sizes. The Partner Awards honour top performing regional partners who have shown commitment towards strengthening their customer's security and enhancing cybersecurity awareness", said Harish Chib, Vice President, Middle East and Africa, Sophos.
"Our partners have gone above and beyond to assist their customers cope with the unprecedented challenges brought on by the ongoing pandemic. Along with delivering next-generation cybersecurity solutions, they proved to be customers' trusted advisors and have helped them to thrive in the new normal and ensure business continuity. We are proud of them and appreciate their efforts".
Sophos 2021 Middle East Partner Award Winners
GCC Distributor Awards:
Distributor Excellence Award – Naizak GES General Trading
Growth Distributor of the Year – Aptec Distribution FZ LLC
UAE:
Emerging Partner of the Year – CADD Emirates
Mid-Market Partner of the Year – Cell Information Technology
Partner of the Year – Gerab System Solutions LLC
Small Business Partner of the Year – Pinnacle Computer Systems
Small Business Partner of the Year – Bluechip Computer Systems
Enterprise Partner of the Year – Cad Gulf LLC
Individual Contributor of the Year – Nufin Kamar, Gerab System Solutions LLC
New Partner of the Year – Know-All-Edge IT Infrastrucure LLC
Public Sector Partner of the Year – BCS Technologies LLC
Top Performer – Visiontech Systems International LLC
Synchronised Security Partner of the Year – Net Desire Technologies LLC
Bahrain:
Emerging Partner of the Year – Wajda International technology services W.L.L
Enterprise Partner of the Year – Kanoo Information Technology
Individual Contributor of the Year – Gareth , Kanoo Information Technology
Mid-Market Partner of the Year – Almoayed ICT
New Partner of the Year – Almoayed Computer
Partner of the Year – iWorld Connect
Public Sector Partner of the Year – Bahrain Telecommunications Company (BATELCO)
Synchronised Security Partner of the Year – Kalaam Telecom (B.S.C)
Top Performer – Canar Trading Co. W.L.L
Saubi Arabia:
Cloud Partner of the year – WAVES Technologies
Emerging Partner of the Year – Clear Vision
Mid-Market Partner of the Year – Metal World IT Est
Partner of the Year – Systems Front Information Technology
Small Business Partner of the Year – Moxmon
Synchronised Security Partner of the Year – Gulf Computer Services CO.LTD (SPSNET)
Oman:
Emerging Partner of the Year – MHD InfoTech LLC
Individual Contributor of the Year – Sagar Saxena, Al Khalili Technology LLC
Mid-Market Partner of the Year – Intertech Oman
Kuwait:
Public Sector Partner of the Year – ASC
Small Business Partner of the Year – BroadBITS General Trading Company
Synchronised Security Partner of the Year – Future Communication Company
Top Performer – Burhantech
Qatar:
New Partner of the Year – Star Link
Small Business Partner of the Year – TSQatar
Egypt:
Distributor of the Year – Gateworx
Emerging Partner of the Year – IT Fusion
New Partner of the Year – Softline
Partner of the Year – UC Solutions
Synchronised Security Partner of the Year – Digital Planets
Jordan:
Emerging Partner of the Year – Fastrabbit
Mid-Market Partner of the Year – GCEsoft
Partner of the Year – Amwajtech
Small Business Partner of the Year – Mayasoft
Lebanon:
Emerging Partner of the Year – Tetracom
Partner of the Year – Teletrade
Small Business Partner of the Year – Engineering Design & Manufacturing