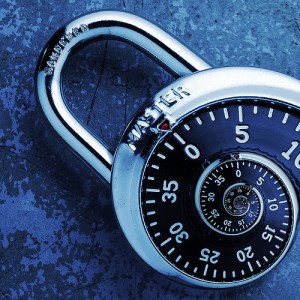 IT security and data protection company Sophos today announced the availability of a number of new and enhanced enterprise product lines that together offer complete protection anywhere and on any device.
With continuous innovation and a steady increase in consumer smartphones and portable devices adoption by today's workforce, organisations are faced with an unprecedented challenge of allowing consumer devices not owned by the company to access company data.
The company's new offerings include Sophos Mobile Control, Sophos SafeGuard Enterprise (5.60) and Sophos Endpoint Security and Data Protection 9.7.
Sophos Mobile Control provides lightweight device protection on a broad range of popular mobile platforms, including Apple iPhones and iPads, Google Android, and Windows Mobile devices.
The solution is designed to allow IT managers to secures mobile devices by centrally configuring security settings, enabling lockdown of unwanted features; and remote over-the-air lock or wipe if device is lost or stolen while controlling the access to corporate email via a secure gate allowing only secure and registered devices to access email and eliminating administrative burden with a self service portal that encourages end users to register new devices and lock/wipe lost or stolen phones.
Pat Patterson, Information Security Architect of Raymond James explained, "The explosion of smartphones and tablets, and especially the applications for these mobile devices, has pushed the presence of our corporate data even further out of the corporate data centre.  The ability to protect our clients by maintaining security controls around this data is critical for businesses, especially financial services companies."
Sophos SafeGuard Enterprise 5.60 (SGN) provides multi-layered, centrally managed endpoint data security combining encryption and data loss prevention (DLP) on laptops, desktops, and removable media.
Its transparent data encryption enhances user productivity while preventing malicious users from reading lost or stolen information or media. SGN prevents endpoint data leakage by controlling access to both physical and wireless interfaces (e.g. USB, FireWire,Wi-Fi) and storage devices (e.g. MP3 players, removable media). The latest enhancements to Sophos SafeGuard Enterprise (5.60) faster initial encryption with optimisations by providing up to 30% higher read/write throughput on solid state drives compared to the previous version and Opal  self encrypted hard drives managed by the SGN Management Console.
SGN reduces performance overhead with multiple CPU processors running in parallel to minimise performance overhead of encryption and decryption and simplifies administration tasks enabling them to be easily completed without user interaction and/or the management centre application being opened. It also includes active directory synchronisation; automatic event log; deletion; and enables scheduling of custom scripts for reoccurring tasks.
Sophos Endpoint Security and Data Protection 9.7  (Sophos ESDP) – which just earned certification Q1200 AV-Test Certification from independent IT-security institute for having highly efficient zero-day protection, usability, and ability to clean or repair malware infected computers –  delivers advanced labs intelligence via a unique single agent that accelerates protection against zero-day and web-based threats along with real-time feedback to security and application policy settings via the cloud using Sophos Live Protection technologies.
This active protection simplifies the rollout of proactive protection for employees inside and outside the office – allowing them to get the protection they need against today's fast moving threats such as hijacked websites and targeted malware attacks – without adding additional IT security management overhead.  The latest upgrade to Sophos ESDP (9.7) also includes encryption, data loss prevention, network access control, device control, application control, management, and reporting.
The ESDP solution also provides automatic location-aware intelligent updating for mobile workers – regardless of where they are with no need to configure, enabling updates to be delivered up to 41% faster, it also extends tamper protection through additional device control and data loss prevention to help stop users from turning off key Sophos protection features, including anti-virus protection, updates, and client firewall and most importantly, minimises computer CPU and disk I/O usage during scans to keep end-users productive while optimising  performance when they are active or away, allowing IT to run scans at anytime.
"IT organisations are facing unprecedented challenges securing their users, corporate data and infrastructure on consumer, mobile and cloud devices and platforms they do not own or control. It is incumbent upon security vendors to adapt and provide solutions that provide a full arsenal of protection against security threats and data loss, yet flexible and lightweight to protect users on any device, in any location," says Arabella Hallawell, VP of corporate strategy at Sophos.