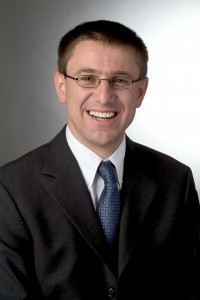 Global IT security and data protection firm Sophos today announced the appointment of Gerhard Eschelbeck as CTO and senior VP.
Eschelbeck, one of the world's foremost experts on vulnerabilities and network security, will lead the company's technology strategy, driving product direction and innovation for the world leader in security for businesses, Sophos said.
According to the company, Eschelbeck, who holds a number of patents within information security and is one of the inventors of the Common Vulnerability Scoring System (CVSS), brings nearly twenty years of leadership experience to Sophos.
Most recently, he served as CTO and senior VP at Webroot Software, a provider of Internet security solutions, where he was responsible for the development of their cloud-based technologies.
Prior to Webroot, as CTO and VP of engineering at Qualys,  he helped the company achieve a leadership position in the SaaS-based vulnerability management market. His previous roles also include wokring in senior positions at companies including Network Associates and McAfee.
"Gerhard is a great addition to the Sophos management team. He is a renowned expert on vulnerability management and cloud security, both of which are becoming more important to our customers and to IT staff worldwide, in the wake of new and increased threats," said Steve Munford, CEO of Sophos. "Gerhard has an impressive track record of transforming businesses through technology; and as Sophos is a company whose heritage and focus is technology-driven, his expertise and leadership will be key as we expand and enhance our solutions to meet the growing needs of customers," he added.
"I'm very excited to join the talented team at Sophos, which continues to innovate and protect enterprises from new and evolving device-agnostic threats," said Eschelbeck. "As the security market continues its never-ending transformation, Sophos is poised to significantly increase its leadership position. With its recent acquisition of Astaro, an extraordinary Labs team and countless technology developments, it truly offers the industry's most complete security protection," Concluded Eschelbeck.