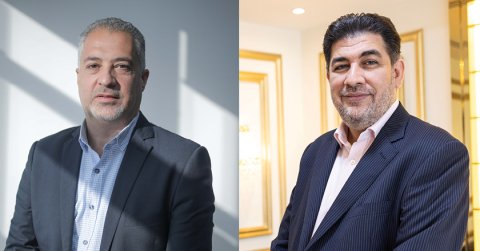 StarLink, an Infinigate Group Company and F5, a leader in multi-cloud application services and security, recently announced their joint participation at Blackhat MEA 2023.
During the three-day event, the two companies plan to display their collective expertise to enterprises in The Kingdom of Saudi Arabia. In particular, they will highlight flexible solutions that can secure, deliver, and optimise every app and API – wherever they reside. This includes the F5 Distributed Cloud Services Platform, which provides seamless and secure connections across on-premises setups, public clouds, hybrid environments, and edge sites through a unified, flexible SaaS-based service.
Recently announced solutions on the platform include Distributed Cloud App Connect, which provides an integrated stack approach through a single console to combine comprehensive app networking with full app security, faster provisioning, and ease of use. In addition, Distributed Cloud Network Connect makes it highly secure and simple to deploy connectivity across cloud locations and cloud providers.
The solutions come hot on the heels of F5's 2023 State of Application Strategy (SOAS) report, which found that 85% of organizations operate distributed application deployments, spanning traditional and modern architectures and multiple hosting environments.
Ehab Derbas, Senior Regional Director for Saudi Arabia and Egypt at F5, said: "F5 can now deliver a platform-based approach that is cloud-agnostic and purpose-built to meet the needs of both traditional and modern apps – all without increasing complexity or losing granular control and necessary visibility. Together with Starlink, we are delighted to showcase our latest solutions at Black Hat MEA".
Nidal Othman, CEO of Starlink, commented, "In our joint roadmap for 2024 and beyond, Middle East and Africa is a very significant region and Saudi Arabia tops the list. KSA being the hub for the region we are well-equipped and ready in terms of market intelligence, sales, and technical know-how to accelerate this partnership and boost F5's market presence across MEA. Black Hat MEA is the perfect platform to showcase our combined expertise and we are fully prepared to optimise on the opportunities that this event will offer".
If you are visiting Riyadh, meet StarLink and F5 teams at Black Hat MEA 2023 at the StarLink stand H3-G50: https://www.starlinkme.net/blackhat2023