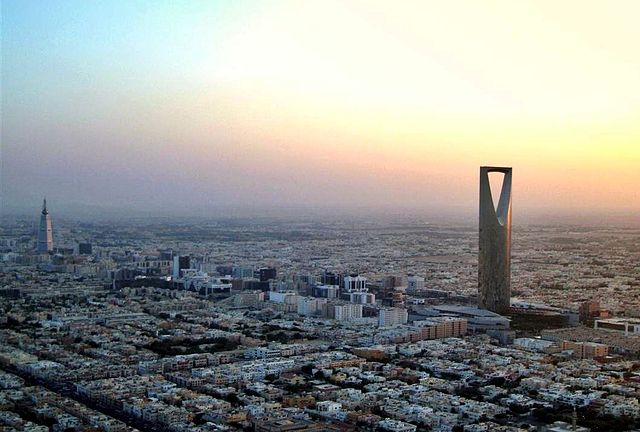 Preparations are underway for Saudi Arabia's crown prince Mohammed bin Salman to complete three deals with top American technology firms upon his visit to the US later this month, sources have told tahawultech.com. 
The crown prince is due to pay a state visit to the world's largest economy on 19th March, and is expected to touch down in Washington DC, New York and Silicon Valley among other places, but the schedule remains in flux.
The trip is set to be Mohammed bin Salman's second in three years to the United States west coast, and is expected to increase Saudi Arabia's involvement with the global tech industry, following its $3.5 billion investment in Uber, that made it the largest foreign investor in the ride-hailing app at the time, its $45 billion investment into SoftBank's technology Vision Fund.
A $1 billion deal with Amazon Web Services for three data centres in the Kingdom is expected to be completed, while an Alphabet-Saudi Aramco deal for "enterprise-based" data centres, which could comprise a publicly-traded venture, could also be finalised. There are still many details to work out in the deals, and it is unclear when – or whether – such a deal will be finalised, sources   say.
Saudi Arabia's government is also exploring the possibility of a partnership with Facebook to deliver an online anti-radicalism platform.
"A lot of the knowledge that Saudi Arabia needs to turbo-charge its Vision 2030 ambitions resides within the world's largest tech companies, who are custodians of many international best practices," Sam Blatteis, co-founder and CEO of UAE-based policy consulting firm The MENA Catalysts, said. "Saudi Arabia's knowledge economy plans hinge on access to connectivity, and a key way to indigenise the human capital needed to power these plans is to equip youth with critical ICT skills. Teaming up with some of the world's coolest technology companies that can bring academic topics to life better than any textbook is the best way to popularise and socialise key ICT skills."
Experts understand that Amazon has identified Saudi Arabia as an increasingly important emerging market, and is looking to expand in the Middle East. The firm completed its $600 million acquisition of Souq.com last year, as well as opening its MENA hub in Dubai for cloud division Amazon Web Services.
"This trip could be enormously impactful for e-Commerce giants who are looking at strategic expansion in the Middle East," Blatteis said. "Industry reports state that Amazon already has approximately 15% of the Saudi e-commerce market as of 2016, which is projected to hit $8.3 billion by 2020. Saudi Arabia has the highest average revenue per Internet user in the Middle East, a region that imported 86 million smartphones – more than the UK and France combined."
Blatteis said that the potential visit to Silicon Valley also spotlights the different trajectories that the world's largest economy, and the world's largest oil monarchy are on. "It seems like barriers to entry are coming up in the US, and going down in the Kingdom: as entrepreneurship visas, solar investments, and repealing the ban on women driving take shape in Saudi Arabia. The battle of old versus new is unfolding – telcos versus Internet companies, YouTube versus TV, ride-hailing apps versus old taxis – and it's not a battle that the rising Generation Y Saudi leadership intends to lose."