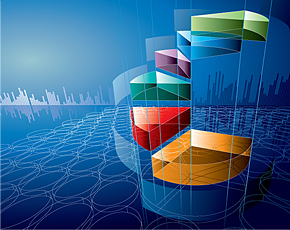 EMC Pakistan, a subsidiary of EMC Corporation the world leader in information infrastructure solutions,recently announced that it has completed a large information infrastructure project, refreshing the leading mobile service provider Telenor's heritage storage systems with a new consolidated EMC storage solution, enabling Telenor to offer over 25 million subscribers the highest levels of scalability, performance, availability and protection.  The new infrastructure built by EMC will help Telenor to reduce its infrastructure management cost, substantially save energy costs, and enable flexibility to grow on demand.
The project comprises EMC VMAX Tiered Storage to consolidate the existing different storage units at Telenor's site in Islamabad. EMC Symmetrix VMAX Storage, consolidating workloads with much smaller footprint, will provide Telenor with higher performance and with required future scalability.
The solution includes the implementation of EMC SRDF/A for disaster recovery with which Telenor will be able to replicate its mission critical applications from Islamabad to Lahore across a distance of 400KM. EMC SRDF/A will achieve a recovery point objective, as minimal as one second, in the event of a regional disaster, enabling zero data loss protection over extended distances.
EMC also introduced its Time Finder Clone Technology for fast data recovery, insuring local storage replication for increased application availability and faster data recovery.
"Telenor is Pakistan's second largest mobile operator; in 2009-10 we grew by adding subscribers at a rate of 14%, the highest in the telecom industry for the year. EMC storage solutions will add efficiency, agility and scalability to our IT infrastructure while allowing us to maintain control and ensure security of our data", said Khaled Shehzad, Chief Technology Officer, Telenor Pakistan.
"After thorough considerations, Telenor selected EMC VMAX as the most reliable solution to meet its business and technology requirements. EMC Team's dedication and commitment enabled us to complete the migration of our servers within a short timeframe.", he said.
"To manage and secure the information of this sizeable number of subscribers, Telenor will need a storage infrastructure that is both powerful and smart. We are very proud of the confidence Telenor has placed in EMC's ability to fully consolidate Telenor's storage infrastructure and to be the vendor of choice for one of the largest mobile communications providers in Pakistan." said Habib Mahakian, Regional Director for North Gulf, Levant & Pakistan Area – EMC.