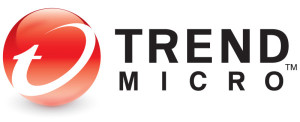 Trend Micro's Integrated Data Loss Prevention product has won DLP Solution of the Year at the prestigious Computing Security Awards.
The internet security specialist was handed the award at a ceremony in London's Russell Hotel last week.
Integrated DLP is a lightweight plug-in designed to complement the security vendor's existing range of products by increasing data loss prevention on endpoints and at the network gateway.
James Walker, EMEA Product Marketing Manager, Trend Micro, said, "Organisations' computing environments are growing more complex every day, with staff mobility, BYOD, and the growing risk of targeted attacks all adding to the burden for IT security managers.
"Integrated DLP can help minimise data loss and increase compliance and privacy efforts while simplifying IT through centralised control and lowering DLP costs."
Requiring no additional hardware or software to install, Integrated DLP minimises the risk of reputation damage, regulatory fines and other costs, says Trend Micro.
Such costs can occur from breaches in an easy-to-manage, low footprint, non-intrusive solution.
Trend Micro claim Integrated DLP protects data at rest, scanning and recognising over 300 file types; in motion, across email, webmail, IM and other networking protocols; and in use on USBs, CDs, other removable media and modems.
The firm was shortlisted for an additional five categories at the Computing Security Awards, including Anti Spam, Network Security, and Enterprise Security Solution of the Year and Security Company of the Year.