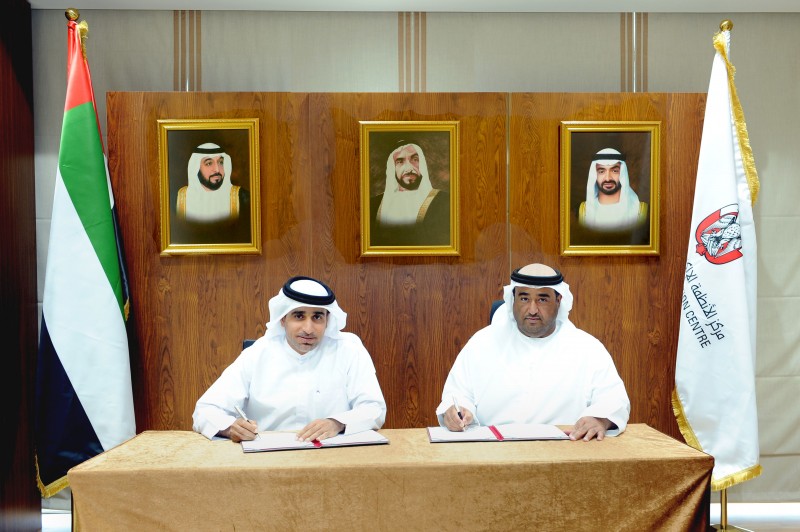 The Abu Dhabi Systems and Information Center (ADSIC) and the Telecommunications Regulatory Authority (TRA) have recently announced a Government Data Exchange MoU.
The agreement covers exchange of data on government services in the UAE capital through the Abu Dhabi Enterprise Service Bus platform.
The signing ceremony was presided by HE Rashid Lahij Al Mansouri, director general, ADSIC and HE Hamad Obaid Al Mansoori, director general, TRA, at the centre's headquarters in Abu Dhabi.
The MoU comes in light of the UAE smart government initiative and the launch of the government services bus platform by TRA, which was showcased to local and federal government entities, in addition to entities involved in smart government.
The initiative provides a secure connectivity platform that simplifies procedures and improves the quality of services for customers, according to the government firms.
HE Hamad Obaid Al Mansoori from the TRA said, "The importance of this agreement stems from its key role in strengthening cooperation and coordination between government entities in the field of service integration, in addition to connecting and exchanging data ahead of a new government phase which is built on quality and user satisfaction. The agreement is also part of our priority to offer faster and more efficient services to customers to boost their happiness, in line with the directives of our wise leadership."
The first phase of the project included 13 government entities with 26 connected services, and that Abu Dhabi's e-government and Smart Dubai are integrated through the government services bus project, giving it a broad national dimension, beyond the federal level.
HE Al Mansoori added, "Through the government services bus project, customers will now be able to obtain any service without the need to visit multiple government entities, as the government continues to work on achieving the concept of integrated government through three major initiatives which are: government service bus, smart pass and the federal network (FedNet)."
HE Rashid Lahij Al Mansouri from ADSIC said, "Today's MoU reflects the high level of ongoing cooperation between ADSIC and its strategic partner TRA to accelerate the pace of completing government data exchange projects in light of mutual technical empowerment. This, we believe, will further advance the pillars of ICT, both locally and federally, while establishing an integrated smart government in the UAE."
He added, "We are confident that our close coordination with TRA to benefit from the government data exchange platform and the supporting connectivity mechanisms of the emirate of Abu Dhabi will notably support our joint efforts to reinforce smart living in the UAE, and enhance services to enrich user experiences and achieve their happiness."