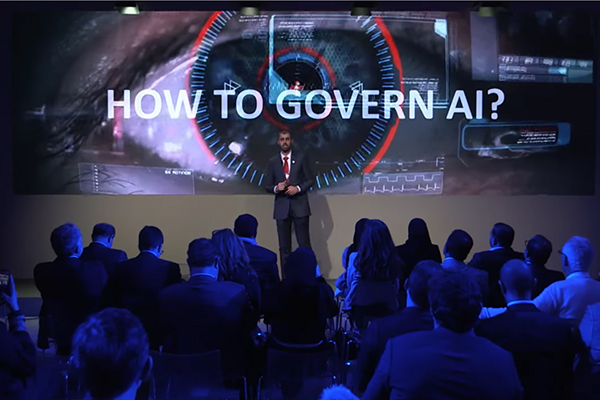 The UAE's artificial intelligence plan took the spotlight at the annual meeting in Davos as government ministers present the country's experiences in adopting technologies for shaping the future.
The beta zone discussion session, titled "The Experience of the UAE in Shaping the Future," was attended by Hessa Essa Buhumaid, Minister of Community Development; Sarah bin Yousef Al Amiri, Minister of State, who oversees advanced science; and Omar bin Sultan Al Olama, Minister of State for AI.
During the session, Buhumaid stated that technology is a key foundation of a healthy and happy community, which the UAE is seeking to achieve in a sustainable manner. (You can watch the full session here.)
Al Amiri explained that the UAE's experience in space exploration, as the first Arab country to accomplish this achievement, is being led by a team of young Emirati talents.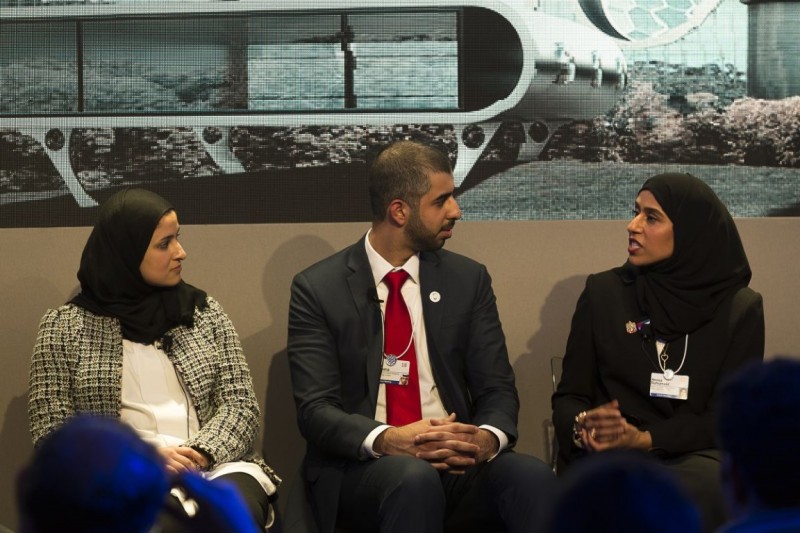 Meanwhile, Al Olama stressed that governments can shape a better future aided by AI and by following a clear approach and mutual standards to successfully use this future technology.
In an interview with CNN during the sidelines of the event, the UAE AI minister also touted why the country is at the cutting edge of developments despite being a small country.
"Every single discussion we've seen so far has been theoretical This is what we should do. No one actually went and put something on the ground. We are the first country that did that," explained Al Olama.
He also noted that the UAE has instigated various policies as well to ensure that its openness to collaborations with other nations. "We are the first country who did that. We can at least put our money where our mouth is."
Al Olama's statements also come after the announcement of UAE's recent initiative to train 500 Emirati men and women on AI to further its moves toward shaping the nation's future in a field that is expected to soon touch every company and individual on the planet.
The world's first minister of #ArtificialIntelligence @OmarSAlolama explains why the UAE is ahead of the game when it comes to AI. pic.twitter.com/nd4xDJwjKY

— Becky Anderson (@BeckyCNN) January 24, 2018