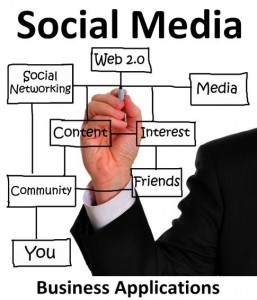 Research has shown that less than half, 41%, of businesses in the UAE have a social media presence, and companies who are engaged are not utilising it to its full potential, according to DLA Piper, a global law firm.
Conducted in September 2011, the research was also conducted in the UK where 76% of companies have a social media presence compared to only 41% in the UAE.
According to DLA Piper, UK firms are also far more likely to use social media to communicate with employees, 39% in the UK compared to only 16% in the UAE, and as a way of encouraging employee engagement, 37% in the UK compared to only 12% in the UAE, showing the gap between the sophistication of social media uses between the two countries.
Over a quarter, 26%, of companies active on social media channels in the UAE do not have a social media policy outlining what is and is not allowed by employees, compared to 17% of companies in the UK, research analysts said.
Legally this opens up organisations to major issues as without having a clear policy in place staff who use social networks in a way that discredits or damages their employer may not be seen in the eyes of the law to have knowingly caused any damage, DLA Piper added.
"Social media is a medium that is unarguably here to stay, however companies in the UAE are not placing enough focus on ensuring employees know what they can and can't do within a professional environment," said Neil Crossley, head of employment, pensions and benefits, Middle East at DLA Piper. "With a large percentage of the population classified as 'Generation Y', and highly skilled with the internet and social media sources, more focus needs to be placed on utilising this skill base and engaging them in driving innovation and motivation in the work place.
"There is also a widespread recognition that social media is not just a tool for marketing, but something that needs to be considered by all aspects of a business; from HR, to risk, to the upper echelons of corporate management and the legal implications of social media breaches and how to prevent them must be taken into consideration," said Crossley.
Branding expert, Bachir Abouchakra, senior legal consultant at DLA Piper also said, "Businesses must implement good brand management policies if they want to maximise the return on their brand-related investments. Given the rise of social media, it is increasingly important for businesses to consider the impact of social media on these policies."
Social media policies were communicated to employees in the Middle East mostly via intranet, 40%, and the staff handbook, 36%, but in the UK the communication was primarily by staff handbook, 52%, and cascaded down by management, 43%, the research found. This demonstrates the importance UK firms place on social media policies, in comparison to those based in the UAE, according to DLA Piper.
Over half of social media policies in the Middle East, 56%, were embedded as part of other policies in the organisation, with only 15% having a standalone policy and over a quarter, 26% did not have any policy in place, analysts said.
Social media use in the Middle East, like in the UK, is aimed at communicating with customers or consumers, DLA Piper said. Where 80% of UK companies used social media tools for brand awareness only 60% in the Middle East did the same.
DLA Piper concluded that the most popular use of social media tools by companies was for marketing activities. 60% of UK firms and 56% of Middle East companies  leverageing social media for marketing. Enterprises in the Middle East in particular placed an emphasis on advertising corporate events, with over half of respondents using social media for this purpose, 52%.