The UAE has implemented 26 mechanisms to adopt artificial intelligence, AI, in its many economic sectors, as part of the country's AI strategy, according to WAM.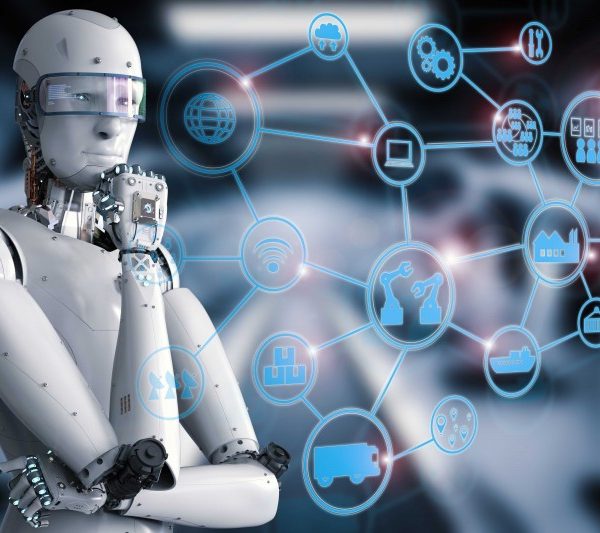 The strategy is the first major project of the UAE Centennial 2071, to improve government performance, achieve success and create innovative working environments.
In light of the economic opportunities provided by AI in various national economic sectors, the UAE has adopted several mechanisms to promote the development of AI applications on government and private levels, according to a report.
These mechanisms include the recent launch of related academic programmes in the country's schools and universities, in line with expected future job opportunities. Research centres were also established to develop various national sectors and prepare them for adopting AI.
Under this framework, Dubai University signed an agreement with the Roads and Transport Authority, RTA, to establish a research centre that will serve the roads and transport sector and make the authority's services available in AI applications.
An independent subject about AI was also introduced in schools and universities, and government departments in Dubai and Abu Dhabi have been updated to adopt AI technologies.
The Emirates Centre for Information and Communication Technology at Khalifa University conducted advanced research in AI . The "Silicon Park Project" was also launched in 2014 as the first integrated smart city, at a cost of $300 million and with an area of 150,000-square meters, as part of the plan to make Dubai the smartest city in the world.
The year 2016 witnessed the establishment of an AI lab, which is managed by the Smart Dubai Office, to help government authorities develop their services using AI and cognitive computing while 2017 witnessed the launch of the Emirates AI Strategy, as well as the establishment of the Ministry of Artificial Intelligence.
During GITEX 2017, certain government authorities, including the Smart Dubai Office, the Dubai Electricity and Water Authority and the Department of Tourism and Culture – Abu Dhabi, announced their adoption of AI in some of their services.
The health sector succeeded in utilising AI in the first surgical operation in the world to replace a human shoulder joint. The "Mabruk Ma Dabart" service was also launched, which enables couples to complete their marriage contracts in accordance with Islamic law and the country's legal procedures while the first digital marriage contract was confirmed through remote communication with a judge from the Dubai Courts through a robot.
The government also re-launched many police, transport, health and education services that use AI.
The "Artificial Engineer Service" was created, under the supervision of the Ministry of Infrastructure Development, to perform the duties of an engineer, from design to implementation, as a substitute for a human engineer. The "X10" initiative was also launched, under the supervision of the Dubai Future Foundation, which aims to enable Dubai's government authorities to lead the world in all areas and sectors, making Dubai the city of the future, through adopting the best smart technologies.