UAE Innovation Month, the country's largest initiative to celebrate innovative and creative thinkers, kicks off today in Abu Dhabi.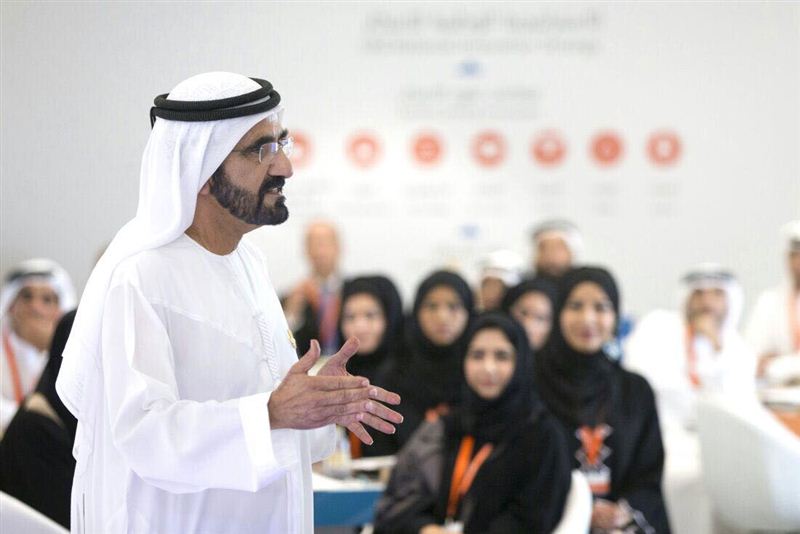 The month-long event, held under the patronage of His Highness Sheikh Mohammed bin Rashid Al Maktoum, focuses on a different emirate every week – with some emirates set to be covered simultaneously.
Over 100 activities are on the initiative's agenda and will be organised by the Executive Councils in each of the seven emirates, in addition to hundreds of other events across the country.
Mohammad bin Abdullah Al Gergawi, Minister of Cabinet Affairs and The Future and Chairman of the Science Technology and Innovation Higher Committee, asserted that UAE Innovation Month is an embodiment of the UAE leadership's vision and clear directives to transform the country into an open global laboratory to experiment with avant-garde policies and programmes.
"The UAE Government has successfully established innovation as a work ethic," said Al Gergawi, adding that the country is now embarking on a new phase that focuses on results and empowering individuals.
"UAE Innovation Month is the fruit of the complementarity, synergy and collaboration between the Federal Government, the Executive Councils of the Emirates, private-sector companies, and various academic and social institutions," the Minister explained. "This makes it the largest national event of its kind in the UAE, underlining innovation's pivotal role in forecasting and building the future," he concluded.
A series of events will mark the first week of the initiative in Abu Dhabi, and the event continues with its second week – 8th to 14th February – in Ras al-Khaimah and Fujairah simultaneously, before moving on to Sharjah, Ajman and Umm Al Qaiwain on 15th-21st February. UAE Innovation Month finally concludes its events in Dubai on 22nd-28th February 2018.