Fetchr, a US-based on-demand delivery startup has announced a partnership with California's Skycart and the UAE's Eniverse to develop the first autonomous drone delivery service in the region.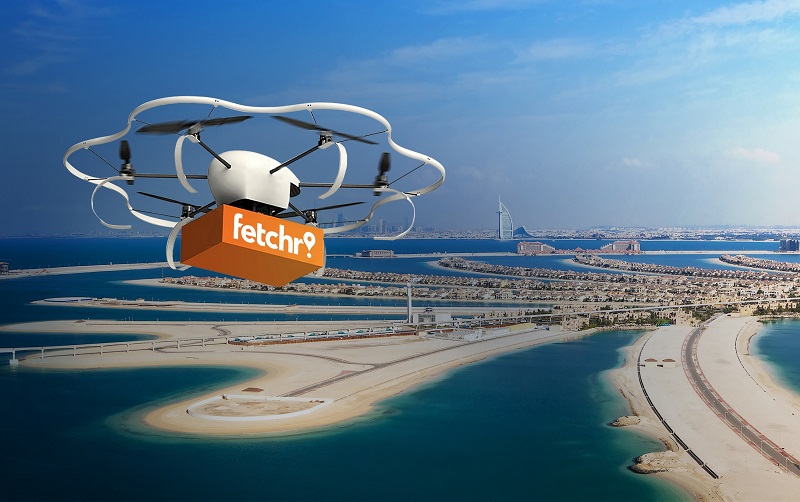 Skycart already offers a similar service to its users in the US. The startup delivers packages at customers' doorstep within 30 minutes or less using their UAV (Unmanned Aerial Vehicle) network.
Skycart and Eniverse had announced their partnership earlier this year to create Space Autonomous Drones, a company formed to offer drone-based delivery services in UAE through different collaborations. It was said at the time that they will start with a soft launch to operate in some specific areas of Dubai including Emirates Hills, The Meadows, The Springs, The Greens, and Jumeirah.
The addition of Fetchr will help take the project "the last mile", acording to the company's founder and CEO Idriss Al Rifai.
"At its core Fetchr is a technology company, and this partnership represents a significant milestone for us as we work towards achieving Fetchr's vision of enabling all deliveries through technology and disrupting the last mile delivery industry," said Al Rifai.
"We are committed to collaborating with the concerned authorities in the UAE and become part of the country's endeavours to be at the forefront of global innovation and implementation of such advanced technologies," he added.
Mohammed Johmani, Founder and CEO of Eniverse Technologies, said, "Today we mark the launch of a long-term relationship with Fetchr. We are delighted to be the first company to implement this new modern technology in the UAE, especially with a like-minded firm such as Fetchr in which we see great future growth potentials."