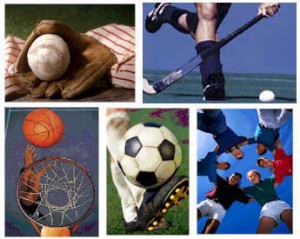 The UAE's General Authority of Youth and Sports Welfare (YSA) has upgraded its entire network with HP Networking products to ensure the highest availability for its users.
YSA is the Federal Authority responsible for overseeing all issues relating to youth and sports in the UAE, supervising sporting institutions and activities across the region, and nurturing and developing talented young people.
YSA has a small IT team and needs to maximise its IT resources and budgets, so YSA chose HP to simplify the management of its network while boosting performance and availability.  The entire campus network, including third-party devices, can now be managed from a single point with HP Intelligent Management Center (IMC) which increases efficiency, releases valuable IT resource and reduces costs.
At the network core, powerful HP A7510 multi-layer switches boost communications performance and quality, and provide the flexibility for YSA to meet the evolving needs of its integrated services network.
HP TippingPoint S1200N IPS (Intrusion Prevention System) modules integrated into the core switches protect the whole network from on-line threats and ensure that security for YSA's network is always at the highest, most up-to-date levels.
At the network edge, stackable, space-saving HP A5500 Gigabit Ethernet switches deliver outstanding security, reliability, and multi-service support.  HP wireless controllers and access points provide secure mobile working.
The entire network benefits from HP IRF (Intelligent Resilient Framework) technology, which allows switches to be stacked and managed as one "virtual" entity, simplifying management even further.
"YSA chose HP because it is a fully integrated solution with high availability and performance at a good price," says Khalid Ali Sultan AlKaabi, Director, Studies and Development Department, YSA. "It is the time for to achieve our Strategic initiatives to restructure the ICT infrastructure by Having one high performance management system across the entire campus to gives us better control over our systems and allows us to focus on our core mission, which is to promote the well-being of the UAE's young people socially, culturally and in the sporting arena."
"With the new and improved networking portfolio, HP is offering the market with a unique value proposition by giving customers the ability to balance the advantage of the new portfolio with the standards based network fabric that facilitates integration with existing systems, making installation easy," said Gautham Raj, Networking Manager – UAE, HP Middle East. "HP partner Smartworld worked with YSA to ensure a seamless transition with no loss of performance, connectivity or business continuity."
HP Networking solutions are part of HP's Converged Infrastructure portfolio, which integrates data centre technologies into pools of interoperable resources and enables the Instant-On Enterprise. In a world of continuous connectivity, the Instant-On Enterprise embeds technology in everything it does to serve customers, employees, partners and citizens with everything they need, instantly.