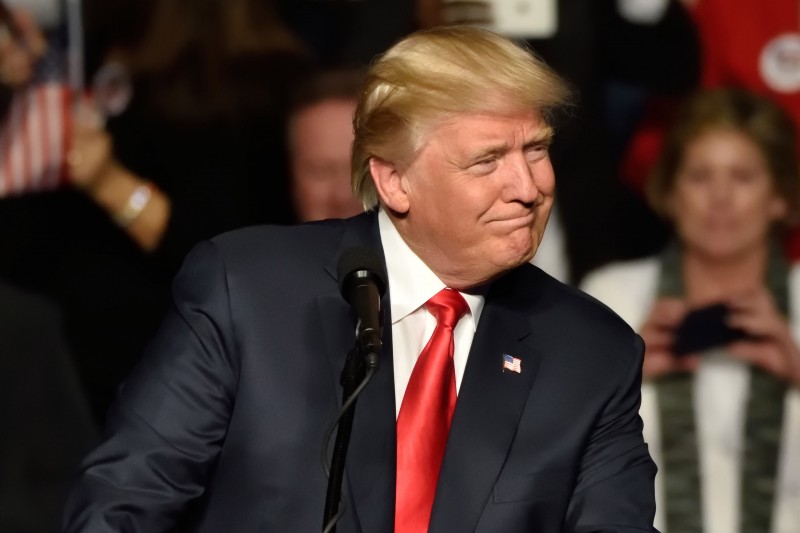 The Trump administration on Friday labeled 36 countries as inadequately protecting US intellectual property rights, keeping China on a priority watch list and adding Canada over concerns about its border controls and pharmaceutical practices, according to Reuters.
Saudi Arabia and the UAE were also added to the Watch List, with concerns about pharmaceutical intellectual property protections, pirated software and counterfeit goods being factors in those decisions, the US Trade Representative's report said.
Colombia also was added to the Priority Watch List for failing to revise its copyright laws as required under a free trade agreement with the United States.
The USTR's annual report on global IP concerns is separate from the "Section 301" report on Chinese technology transfer practices that has led the world's two largest economies to threaten each other with tariffs, said Reuters.
The so-called "Special 301 Report on Intellectual Property Rights" calls out China for its "coercive technology transfer practices" and "trade secret theft, rampant online piracy, and counterfeit manufacturing".
It was the 14th straight year that China was placed on the "Priority Watch List".
The report was met with objections from the Chinese commerce ministry, which said the United States lacks objective standards and fairness.
"The Chinese side opposes this, and urges the US to earnestly fulfill its bilateral commitments, respect the facts, and objectively, impartially, evaluate with positive intentions the efforts made by foreign governments including China in the area of intellectual property rights and the results achieved," the ministry said in a statement on its website on Saturday.
US Trade Representative Robert Lighthizer is reportedly due to travel to China next week along with other senior Trump administration officials for talks on US demands for changes in Beijing's trade and intellectual property policies.
President Donald Trump had previously threatened up to $150 billion in tariffs on Chinese goods, and China's Ministry of Commerce has threatened to retaliate in equal measure.
A USTR official declined to comment on Lighthizer's specific message to his Chinese counterparts next week, but said US officials "anticipate engaging with them meaningfully on all these issues."
However, the biggest surprise in the report was the decision to move Canada from the lower-level "Watch List" to the same priority list as China.
The USTR, according to Reuters, cited Canada's "poor border enforcement," especially for counterfeit goods shipped through America's northern neighbor, and concerns about intellectual property protections for pharmaceuticals.
The increased criticism of Canada was revealed as Canadian Foreign Minister Chrystia Freeland was locked in intense negotiations with Lighthizer over updating the North American Free Trade Agreement.
Washington has demanded that a modernization of the 1994 pact include stronger IP protections.
Lighthizer, Freeland and Mexican Economy Minister Ildefonso Guajardo are trying to work out a number of stumbling blocks in the NAFTA talks, including auto content rules.
The office of Canadian Innovation Minister Navdeep Bains, who launched an intellectual property strategy on Thursday, did not immediately respond to a request for comment.