Dubai, UAE, April 07, 2022: Vectra AI, a leader in AI-driven threat detection and response for hybrid and multi-cloud enterprises, today announced the appointment of Taj El-khayat as Managing Director for Growth Markets. Taj has more than two decades of experience bringing high-value technology platforms and solutions to market through a keen eye for the future of digitisation and human support.
"With digital transformation skyrocketing in both Southern Europe & METNA, we are thrilled to welcome Taj to the Vectra team as we support a growing number of customers", said Willem Hendrickx, Chief Revenue Officer at Vectra. "Our platform secures organisations against the modern threat landscape by fitting the unique needs of any cloud or on-prem environment, an invaluable tool with ransomware attacks like Okta, Nvidia and RagnarLocker making recent headlines. Taj will be instrumental to our growth strategy in these key regions and beyond".
At Vectra, Taj will build on the company's presence in Southern Europe, Middle East, Turkey and North Africa, and continued commitment to serving the need for resilient threat detection and response technologies within the regions. He will be responsible for driving growth  through transformative and adaptable go-to-market and sales strategies. Before Vectra, he was the Regional Director Middle East & North Africa at Citrix, where he led strategic growth initiatives in the region that led to more than doubling the business during his tenure. He has also held several sales, channel and business development positions at organisations such as F5 Networks, Riverbed Technology, Juniper Networks, Microsoft and Compaq in MEA and US markets.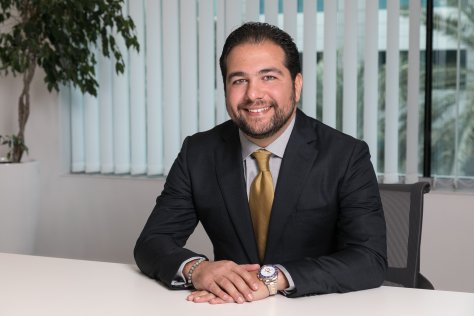 "Momentum and demand for advanced threat detection and response in this region has accelerated exponentially, as enterprises face a mounting number of new threats and risks", said Taj. "With Vectra's leadership in security technology and customer service as well as a talented pool of security experts, the company is uniquely positioned to help organisations in this region protect their critical infrastructure and most valuable assets, and I am looking forward to leading and executing our market penetration strategy in this region along with our Vectra Channel Ecosystems and the Vectra teams in the region".