DUBAI, UAE, 11th February, 2021: Veeam Software, the leader in Backup solutions that deliver Cloud Data Management, today reported results for its fiscal year 2020. Veeam kicked off 2020 with the completion of its acquisition by Insight Partners, which was announced on Jan. 9 at a valuation of $5 billion, setting the pace for a year of substantial growth and expanded success across all market segments, culminating with Veeam's acquisition of Kasten, the market leader for Kubernetes Backup and Disaster Recovery, in Q4'20.
"Even with the unforeseen challenges and circumstances that began in early 2020, Veeam continued its rapid growth with its second consecutive year of bookings over $1 billion and a 22% year-over-year (YoY) increase in annual recurring revenue", said William H. Largent, chairman and CEO at Veeam.
"The Veeam EMEA team was focused on driving simplicity and consistency in the face of evolving technology demands and uncertain economic landscapes in 2020 to achieve 22% YoY increase in annual recurring revenue in Q4'20. We continued to deliver and accelerate on our Act II journey by winning the hearts and minds of our customers, deepening our relationships with partners and successfully moving to a recurring sales model", said Daniel Fried, general manager and senior vice president, EMEA and worldwide channels at Veeam.
During 2020, Veeam's vision for hybrid cloud drove the company to continued growth, surpassing 400,000 customers. Specifically, Veeam Backup for Microsoft Office 365, Veeam's fastest growing product for the past two years, reported 73% growth YoY. Veeam Backup for Microsoft Office 365 has now been downloaded by more than 154,000 organizations, representing over 15 million user mailboxes. Version 5, released in December 2020, adds purpose-built backup and recovery for Microsoft Teams, making it easier than ever for users to quickly find and restore Teams data, including entire groups, specific channels and settings. Protecting this data is more critical than ever, as the shift to remote working has created an explosion in Microsoft Teams adoption over the past year, with 115 million daily active users last month, up 475% from 20 million daily active users almost 12 months ago.
"Insight Partners' acquisition [of Veeam] at the beginning of the year definitely fuelled a fire within Veeam right out of the gate", said Danny Allan, chief technology officer and senior vice president of product strategy at Veeam. "We then announced the general availability of Veeam Availability Suite v10 which included 150+ new features and set the bar for the next generation of data protection. Despite the challenges that were then presented by the global pandemic – to our employees, customers and partners – Veeam continued to focus on its vision and during the year launched 16 major releases to meet the new data backup and protection demands of our customers. As we continue our Act II journey into the hybrid cloud and containers, we're embracing and developing new technologies. I'm very excited about the upcoming announcement of version 11 of our flagship product, Veeam Backup & Replication later this quarter, which will further strengthen Veeam's commitment to modernise our customers data protection practices".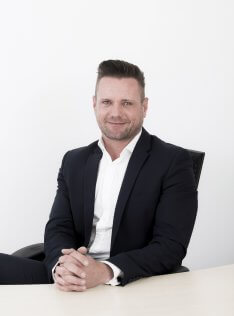 Claude Schuck, regional director, Middle East at Veeam commented, "Despite the encompassing challenges that the pandemic brought to the entire world in early 2020, companies in the Middle East quickly mastered the transition to fully digitise their business operations. Our partners and customers were always at the forefront offering best-in-class products and customised services in a non-traditional business manner. Veeam contributed here by enabling and navigating them through these uncertain times to ultimately ensure availability and protection to the most critical business IP in the era of digitalisation – data".