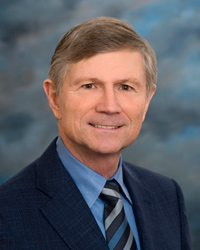 Veritas Technologies announced recently that it is now officially operating as an independent company led by new CEO Bill Coleman.
"In the era of the cloud, many organisations won't own their data center and many might not even own their applications. Other than your team, data is the most critical asset of value in the 21st century," said Bill Coleman, CEO, Veritas. "We're in a unique position as the company that manages and protects the world's information, and I am honoured to become part of the Veritas family to serve our customers and partners."
According to the company, they are well-positioned to innovate and deliver the benefits of information management. The company pursues market segments that in aggregate represent a $24 billion market opportunity by 2018. These markets include backup and recovery, integrated appliances, information availability and archiving solutions, where Veritas holds number one or number two market share positions. Now with the backing of The Carlyle Group, the company is accelerating new solutions in this fast-growing market.
The new Veritas leadership team brings together a strong mix of industry expertise and entrepreneurial success. Partnering with the executive team is a seasoned board led by Chairman Bill Krause, formerly President and CEO of 3Com and David Scott, former chairman and CEO of 3Par who was until recently senior vice president and general manager of the global HP storage business.