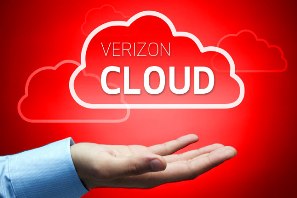 Verizon is building up its cloud service to take on the heavyweight of the industry – Amazon Web Services – and says it took a big step toward that direction by partnering with Oracle this week.
As part of the arrangement, Verizon customers will be able to use Oracle databases, middleware and software on a per-hour basis using licenses they already have or by signing up for new ones.
Verizon Terremark CTO John Considine says this will make it easier than ever for users who have Oracle in their own data centres to use Verizon's cloud for a range of use cases, from testing and development to disaster recovery, to running full production applications on Oracle hardware in Verizon's cloud.
Now, switching between the on-premises Oracle and the cloud is that much easier, he says.
The move represents an attempt by Verizon to beef up its cloud to take on AWS in the public IaaS market. In October last year Verizon announced a brand new, revamped IaaS cloud compute and storage offering compared to its past offering which was based on technology it acquired from Terremark.
Analysts seemed impressed by Verizon's offering when it came out, but some questioned how it will take on AWS as the heavyweight in the industry.
The new Verizon Cloud is still in beta right now but is accepting customer signups. Considine says he expects to release Verizon cloud into general availability this year.
Verizon is looking to partner up with other providers that can offer services in its cloud to take on AWS's robust and market-leading Marketplace. Already Verizon has named F5 and Network Appliance as partners, but Oracle is the biggest announcement thus far.
The move is a natural fit for Oracle as well as it attempts to extend its platforms across as many cloud providers and enterprise shops as well, even as it offers its own IaaS services.
If someone wants to use a cloud-based Oracle database, they have multiple options – Amazon, Verizon and even Oracle each having their own.
Considine says the differences come down to the unique offerings that companies provide on top of that. Verizon, he says, offers a suite of services through its international network backbone, along with managed and security services as well. "At some levels, everyone's partners and competitors" in the cloud world, he says.
Originally published on
Network World (US)
.
Click here to read the original story.
Reprinted with permission from
IDG.net
. Story copyright 2023 International Data Group. All rights reserved.