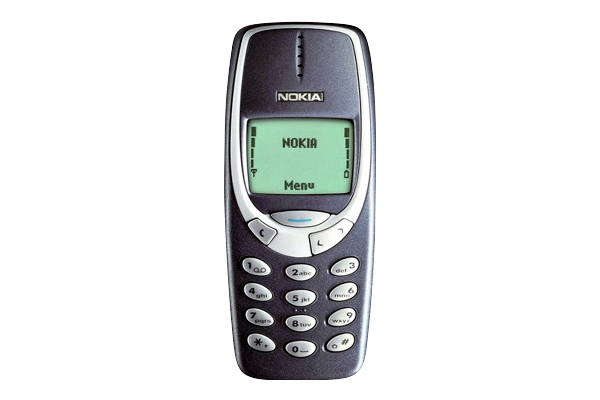 Given Nokia's former status as the go-to company for a reliable mobile, it seems sad that it has faded into obscurity, the handset business now under the Microsoft Mobile brand. The 3310, however, stands as a testament to all that was once great about the Finnish firm.
The 3310 became the most successful mobile phone to be released in the year 2000, going on to shift 126 million handsets worldwide.
Simple, intuitive and compact, the camera-less 3310 featured an 84×48 pixel pure monochrome display, weighed 133g and had changeable front and back cover options.
At 459 characters, the 3310 allowed SMS messages to be three times longer than those of its competing devices, which was a major selling point at that time.
Utilities, now taken for granted, featured in the phone, which were another big hit. Calculator, stopwatch and reminder function were all part of the neat package, providing a forerunner for other mobile devices to be more than just phones, but of means of organise lives. And of course, who can forget Snake II. Millions of man hours were lost to the fiendishly addictive fun that resulted from guiding your snake around obstacles.
All in all, a hugely satisfying device for its time. Rumours circulated online last year that it would be re-released with a 41 megapixel camera, running Windows 8.1. As nice – and bizarre – as that would have been, it never came to fruition.