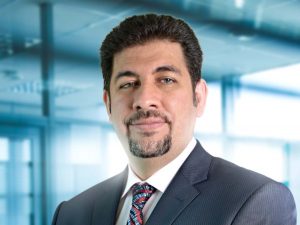 VMware has announced a new partnership with StarLink to help Middle East organisations drive new digital business models. StarLink becomes a specialised distributor for VMware's NSX Software-Defined Networking (SDN) solution.
The vendor's NSX virtualisation platform is the building block for SDN, said the company. It allows organisations to have the freedom to innovate, keep pace with today's digital world, while maintaining control of their IT environments.
VMware's recent Risk and Security research revealed that nearly 35 percent of IT decision-makers in EMEA believe one of their greatest vulnerabilities are cyber-threats moving faster than defenses.
"StarLink is committed to our strategic partnership with VMware, with a razor-sharp focus on creating exponential revenue growth and channel breadth for VMware NSX across the region, leveraging on our security strategy that helps companies to evolve into a state of pervasive security. Customers will now be able to defend their data centres of the future and get a highly secure cloud experience, while achieving compliance and protecting their data from next-generation threats, wherever it resides," said Nidal Othman, managing director, StarLink.
"We're pleased to have StarLink on board as VMware's first Software-Defined Networking specialised distributor in the Middle East and North Africa, and our first globally. This partnership will enable customers across the region to speed up the deployment of business-critical applications, but provide them with the control they need to protect their most valuable assets," said Ahmed Auda, managing director, Middle East and North Africa, VMware.