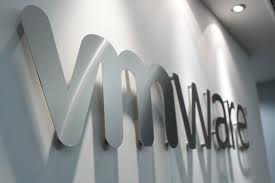 VMware said Monday it will cut 900 jobs in a move to focus more on high potential businesses, as profits remained strong but growth slowed.
The company said the job cuts, revealed as part of its earnings release for last year, will come in areas such as SlideRocket, its online presentation software. VMware emphasised that it was still expanding, and said it planned to add a net 1,000 jobs in 2013.
CEO Pat Gelsinger called the move a "realignment of resources" on an earnings call. VMware has added about 6,700 workers over the last three years, and will focus on software-defined data centres and hybrid cloud services, he said.
"This includes shifting talent to new roles that support our growth opportunities as well as some targeted headcount reductions," he said.
VMware currently has about 13,800 workers.
The company said it had a strong fourth quarter, booking a net profit of US$206 million, up from $200 million a year earlier. Revenue rose 22 percent to $1.29 billion.
VMware, which claims its software is used by all of the Fortune 100 companies and 96 percent of the Fortune 1000, added the business environment in the U.S. has been difficult, and it faced a decline in contracts from the federal government in 2012.
The company faces increasing challenges from companies like Microsoft, which is moving into virtualisation as part of the current shift toward "cloud-based" computing. VMware will also come up against allies like Cisco as it moves into software-defined networking through moves like the acquisition of Nicira.
For 2012, the company booked a net profit of $746 million, up 3 percent from the previous year, even as revenue rose 22 percent. In the current year, VMware said it targets a revenue increase of between 14 and 16 percent.
Gelsinger said the company would continue to pursue mergers and acquisitions, as well as strategic alliances.
VMware plans to exit some businesses and close some of its facilities as part of its realignment. Total costs of those moves are expected to cost the company up to $110 million
In 2012, VMware acquired Nicira, a startup working to simplify the creation of virtual networks and services that operate separately from physical hardware. VMware paid a total of $1.2 billion in the deal, announced in July.
Earlier this month, VMware lost its long-time Chief Technology Officer Steve Herrod, who left to become a managing director at the venture capital firm General Catalyst. Herrod joined VMware in December 2001, shortly after the company released its first product.