VMware is set to demonstrate how its latest innovations in multi-cloud, apps modernisation, and digital workspace can power digital transformation in Egypt at Cairo ICT on November 7-10.
Egypt's ICT sector is growing at a rapid pace, with the addressable market for cloud computing alone expected to grow at 10% annually between 2020 and 2025, and revenues expected to reach $2.3bn in that time frame, according to figures from Analysis Mason.
Aligning with Cairo ICT's theme of 'The Digital Challenge', VMware will demonstrate how organisations can thrive amid current challenges by embracing a multi-cloud approach that provides the flexibility to launch modern applications and empower a secure, distributed workforce.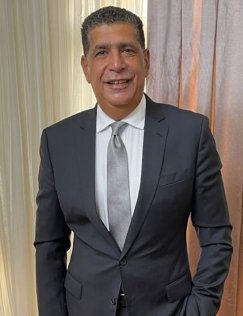 Amr Salah, Regional Director, Egypt, North Africa & Levant, VMware, said: "With Egypt committed to fostering a knowledge economy and encouraging innovation, it's important that organisations in both the public and private sectors have the solutions and knowledge to transform their operations. VMware helps organisations to embrace a multi-cloud approach that opens up a world of innovation, while enhancing security and increasing agility. We look forward to meeting organisations from all sectors at Cairo ICT to demonstrate how they can continue to push the boundaries with technology".
VMware is well-placed to empower organisations in Egypt. The company opened an office in Cairo in 2020 and now has 276 employees in the country. VMware has also collaborated with organisations including National Telecommunication Institute (NTI), and the Information Technology Institute (ITI), an affiliate of the Ministry of Communications and Information Technology (MCIT), to expand digital skills in Egypt through the VMware IT Academy program.
The VMware IT Academy aims to support Egyptian ICT students with professional training to bridge the gap between academic studies and the skills needed in today's competitive job market to empower local ICT talent and expertise.In 2020, some 2,200 students in Egypt benefited from the IT Academy program, in which 30% were female students.