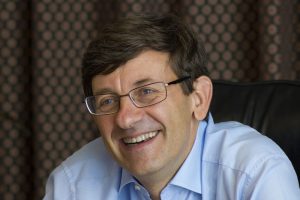 British telecoms giant Vodafone Group and Indian firm Idea Cellular today agreed to merge their Indian operations in a $23 billion deal, creating the country's biggest telecoms business, according to Reuters.
The combined entity would have almost 400 million customers, overtaking market leader Bharti Airtel to account for about 40 percent of revenue of the world's second-biggest mobile phone services market by users.
Built at a cost of more than $20 billion by India's richest man, Mukesh Ambani, Reliance Jio Infocomm's 4G mobile broadband network has offered free services for months, forcing India's three biggest operators – Bharti, Vodafone and Idea – to slash prices and accept lower profits, and sparked a wave of consolidation in the sector.
"We are very complementary," Vodafone Chief Executive Vittorio Colao told a news conference in Mumbai after the deal was announced.
"Idea is strong where Vodafone is weaker, Vodafone is strong where Idea is weaker."
The two companies, which announced in January that they were in talks, will have to shed spectrum in some areas to meet India's rules, although Colao said it would be "small". The deal is expected to close in 2018.
Vodafone, the world's second-largest cellphone operator, will own 45.1 percent of the merged entity, after it transfers about 4.9 percent to promoters of Idea or their affiliates for $592.15 million in cash, Idea said.
Aditya Birla Group, the majority owner of Idea, will own 26 percent while other shareholders will own the remaining 28.9 percent. Aditya Birla and Vodafone eventually aim to own an equal share of the joint venture, with a combined enterprise value of $23.2 billion.
Vodafone, which will cut its net debt by about $8.2 billion with the deal, has endured a tumultuous ride since it entered India in 2007, with a high-profile tax battle and a long-delayed Indian listing. The South Asian country contributes more than 10 percent of its revenues.