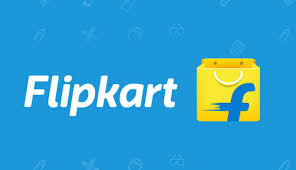 Indian-based e-commerce company Flipkart's board is days away from approving a deal to sell majority stake to US retail giant Walmart, according to a report in Reuters.
Bloomberg had reported earlier on Friday, citing unidentified sources, that Flipkart's board had approved a deal to sell a stake of about 75 percent in the company to a group led by Walmart for about $15 billion.
According to Reuters' source while Flipkart's board had "in-principle" approved engaging with Walmart based on the terms of an offer before them, taxation related concerns and a few other issues need to be resolved.
The first two sources said Alphabet Inc is also likely to invest in Bengaluru-based Flipkart alongside Walmart, but terms of the deal may change. Japan's SoftBank Group, the biggest investor in the Indian firm through its private equity fund, is considering selling its roughly 20 percent stake as part of the deal if the price is right, two other sources said.
This would mean a Walmart triumph over Amazon.com Inc., which has been trying to take control of Flipkart with a competing offer. Flipkart's board ultimately decided a deal with Walmart is more likely to win regulatory approval because Amazon is the No. 2 e-commerce operator in India behind Flipkart and its primary competitor. Amazon is out of the running unless Walmart hits unforeseen trouble, reported Bloomberg.
Reuters had previously reported Walmart was in advanced talks with Flipkart to acquire a controlling stake in the Bengaluru-based online marketplace at a valuation of at least $18 billion.
Flipkart has bought back $350 million worth of shares from its investors as it seeks to convert its Singapore-incorporated company to a private limited firm, in a move that could ease the way in for a new strategic investor, regulatory filings show, said Reuters.
Flipkart and Alphabet did not respond to Reuters' requests seeking comment. Walmart and SoftBank declined to comment, said the news agency.