Waseela has recently engaged in a record number of active projects for in-building wireless coverage and capacity enhancement solutions, following a spike in demand for technology driven by the GCC's status as a pioneer of Smart City solutions.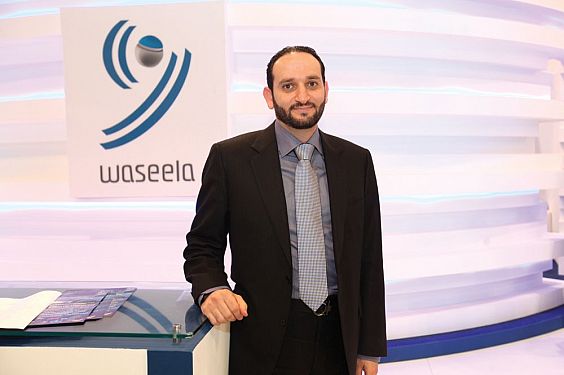 Waseela's engineering delivery department is currently and concurrently working on more than 200 mega buildings across several GCC countries, a record number for the company. The GCC's growing appetite for innovation follows its pursuit of connected and automated cities, more efficient buildings and smart city capabilities, in line with UAE Vision 2021 and Saudi Vision 2030.
"This important milestone is not only significant for Waseela but also for the GCC, as it reflects the pace and scope of innovation currently taking place across the region," said Dr. Samer Taha, Waseela CEO. "These changes will form an integral part of the existing plans to diversify the economies of the Gulf States and Waseela is proud to be able to contribute to these important evolutions in connectivity, automation and interaction with wireless technology."
He added, "The significant increase in in-building telecom projects is a positive sign that reflects healthy growth in the construction industry in the GCC region and higher commitments from telecom service providers to provide quality mobile networks coverage inside mega buildings."
Waseela specialises in turnkey engineering service delivery in the areas of broadband wireless solutions, smart buildings solutions and digital enterprise transformation across the Middle East region. This milestone achievement comes as an additional sign of the company's success toward strengthening its Master System Integration capabilities at a regional level.
Today, wireless and smart connections are an essential part of the infrastructure for any new building, and the Middle East and North Africa region currently boasts a multi-billion-dollar project pipeline, with the construction industry predicted to reach values of $336 billion by 2020 – an increase of 43% on 2016 values – according to reports by BMI Research.
Dr. Taha added, "Our substantial project load is testament to the level of trust the market holds in Waseela as a pioneering Master System Integrator at a time of significant change in the region. We enjoy a favorable reputation with both domestic telecom service providers and international telecom vendors in the region, reflecting the strong in-house project management and delivery capabilities – both financially and technically – that Waseela has accumulated over the years."